As a manager, it's so important to let your team know that you appreciate them. Not only does this lead to a better working environment — it leads to better work overall. So how do we celebrate one of the most important days of the year?
Employee Appreciation Day is on the first Friday of March each year — this year it'll be on Friday, March 1st, 2024.
We've got decades of experience managing people, and we know some of the best ways to celebrate employees that are effective, fun, and won't break the bank either.
‍
Play an Employee Appreciation Game
An employee appreciation game is a fun way to celebrate your team while still keeping things light and engaging. While any game will do, we recommend keeping it specific to the day, like with our slide decks. Our Employee Appreciation Day Game includes:
Word Clouds
Polls
Photo Shares
Plus, it ends with a brief award ceremony, but more on that below.
‍
Throw an Employee Appreciation Party
Keep things festive with an employee appreciation party for your next Employee Appreciation Day celebration. A party lowers the boundaries of engagement, letting the group relax and mingle while being recognized for their hard work over the year.
And a party is pretty easy to plan!
Select a Venue – We recommend keeping it at the office, but if you want to take it up a notch, rent a party room at a local restaurant.
Provide Food and Drinks – Easy enough if you're hosting the party at a restaurant. If you're doing it in your conference room, we suggest getting it catered. Remember dietary restrictions!
Entertainment – Food is fun, but a party isn't a party without entertainment and activities. Hire live music, have a few games set up, or get that karaoke machine out!
Hold an Awards Ceremony – More on this below, but take time to publicly recognize and appreciate your team. Present awards and even small gifts to show your appreciation.
Send Them Home Early – Bonus! If you're able, send the group home after lunch so they can get a little extra time to themselves.
The key to an employee appreciation party is for it to be something they enjoy, so ask around to make sure what your planning is something that celebrates them and their interests.
‍
Have an Award Ceremony
Holding an awards ceremony gives your team a chance to recognize and celebrate the strength their strengths and the strengths of their co-workers.
There are two simple ways to throw an awards ceremony at work:
Launch our Award Ceremony slide deck and spend 10-15 minutes voting for who deserves an award for fun things like:
The Most Productive
Has the Best Lunches
Learned the Most
Best Listener
At the end, make sure you recognize anyone who might not have won a voted for award.
     2. Give out the awards yourself! Take a little time to think over the different ways your team has excelled and create a printed (or digital) award to send over to each team worker. Use this free and easy-to-edit template to make them.
Positive recognition is always a win in our books.
‍
Offer Additional PTO or Work Flexibility
If you're able to swing it, offer your team the day off for Employee Appreciation Day, because nothing says "I care" like "take the day off".
For those unable to give the full day off, offer them the chance to work flexibly for the day. This may mean working remotely for those that don't already or working different hours if it's more convenient.
‍
Write Personalized Thank You Notes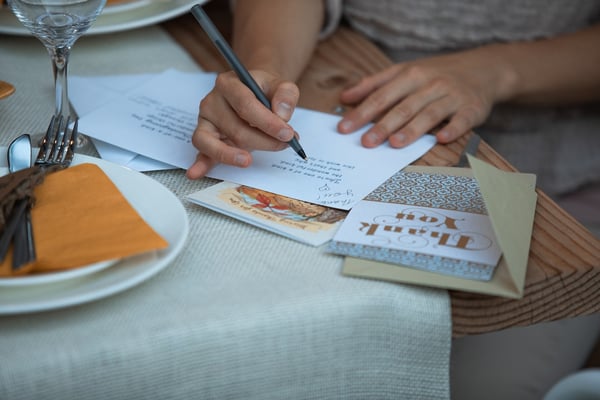 Express your thankfulness for each of your team members through thoughtful thank you notes. Take the time in each note to mention specific contributions and efforts you've noticed over the year.
And for an added bonus…
‍
Give Gift Cards for Favorite Stores or Restaurants
Combine a thank you card with a gift card for the ultimate classic Employee Appreciation Gift. While a generic gift card works well, if you know of specific stores or restaurants they enjoy, get them those.
Worried about how much to spend?
Experts suggest between $25-45 per gift card.
‍
Treat the Team to Lunch
Food is always a good idea for a celebration – Especially if it's a surprise.
Let your team know the day before that there will be a catered lunch in honor of all their hard work over the year. Pick a team favorite or take votes to pick the best place.
‍
Plan a Team Outing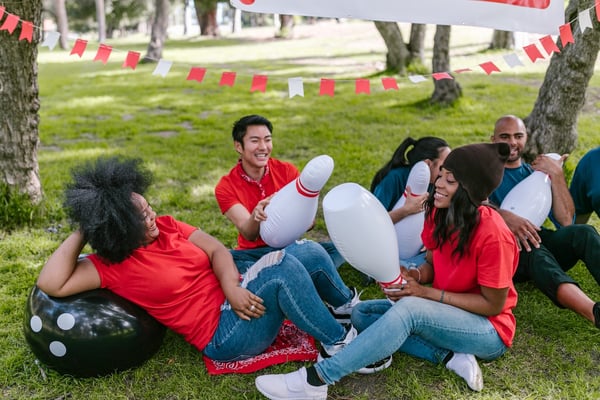 For your next Employee Appreciation Day, plan a fun field trip for the group built around a shared interest or local attraction. A few places to consider are:
Museums
Art Galleries
Local Tours (We have a whiskey tasting tour where I'm from!)
Culinary Experiences
Let your team vote on their field trip of choice and take the day off!
‍
Create Personalized Gift Baskets
Take what you know about your team (hobbies and interests) and create personalized gift baskets for each member with small (useful!) items you know they'd like. It's an easy, inexpensive, and thoughtful gesture to show you value them as individuals and have taken the time to learn about them.
‍
Plan a Volunteer Day
Find a local charity or activity your team supports and spend your Employee Appreciation Day giving back to the community.
Another alternative is donating to a charity of your team's choice.
Find a charity that works for you at Charity Navigator.
‍
Throw a Virtual Happy Hour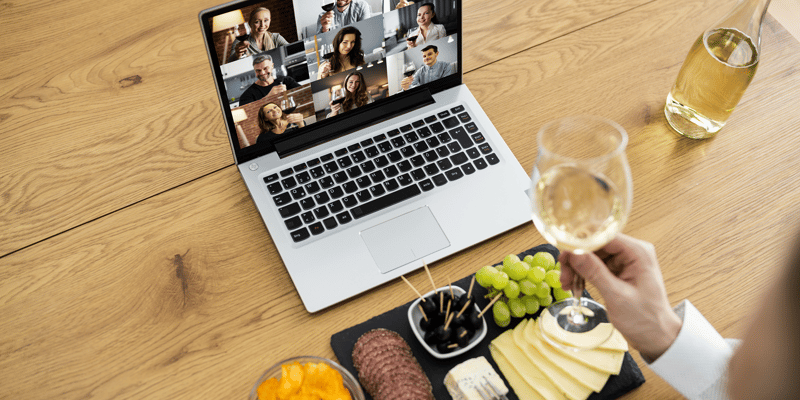 Treat your team to a little R&R with a virtual happy hour, built around helping the group unwind and socialize.
Check out our articles on the Best 10 Virtual Beer Tastings and 11 Great Wine Tastings to get recommendations.
‍
Bring Some Zen to the Office
Arranging for several wellness activities to take place throughout Employee Appreciation Day shows you care about the physical and mental health of your team. Some of our favorite wellness activities are:
Yoga
Meditation Sessions
Mobile Massages
Fitness Classes
All serve as relaxing breaks from the daily grind.
‍
Spring for Coffee
Set up a coffee bar in the office for your team to enjoy hot (or iced!) drinks throughout the day. Bonus if you can provide delicious snacks and fruit, too.
If you work with a remote team, order delivery for your crews' favorite morning drinks.
Check out some coffee travelers by Starbucks and Dunkin'.
‍
Invite a Guest Speaker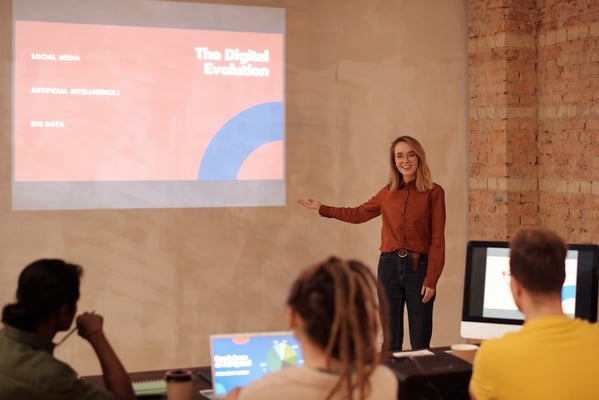 There is an energy and excitement that comes from learning something new with your team. For your next Employee Appreciation Day, invite a motivational speaker or industry expert to come in to the office – In-person or remote!
Alternative: Watch a TedTalk together!
‍
Host a Game Break
A mid-day game extravaganza is an easy, low-barriers, and pro-social option for celebrating your employees.
If you're meeting in-person, set up a designated game zone and have your employees bring in their favorite SFW games to play with the team.
For remote teams, have breakout rooms ready for teams to play the game of their choice.
Our recommendations?
‍
Give the Gift of Swag
While corporate swag may not be the stuff we all get, it is a great way to show team spirit and celebrate your employees.
Load them up with some of favorite corporate gifts:
Totes
Coffee Mugs
Jackets
T-Shirts
But not pens.
‍
Send the Spa Home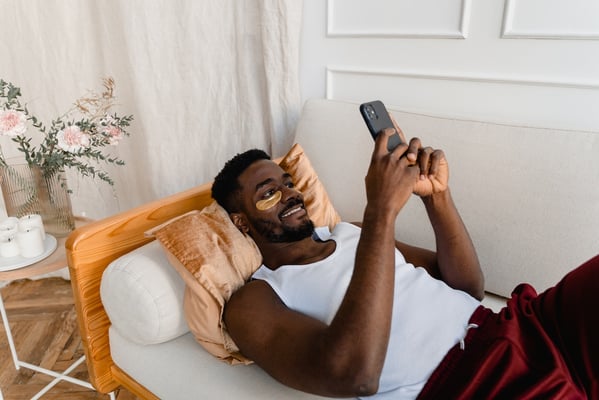 While an in-office day of wellness is great, everyone feels a bit more relaxed in the comfort of their own home. Expound on that by sending a few relaxing treats home with your employees.
Give:
Bath Bombs
Sugar Scrubs
Essential Oils
Face Masks
Lotions
This employee appreciation gift promotes real relaxation for your hardworking crew.
‍
Host a Family Picnic
Get to know your team and their families by hosting a family picnic. Send out invitations to your employees, their significant others, and their children and plan to spend the day together. Followed, of course, by a lunch.
An awards ceremony at the end of the picnic is a beautiful way to show your employees and the people most important to them how much you appreciate them.
‍
Go on an Adventure
Get your teams' hearts racing by trying something new together! Take things out of the office and try something like:
Rock Climbing (in nature or at a gym!)
Biking
Canoeing
Scavenger Hunt
‍
Get Creative Together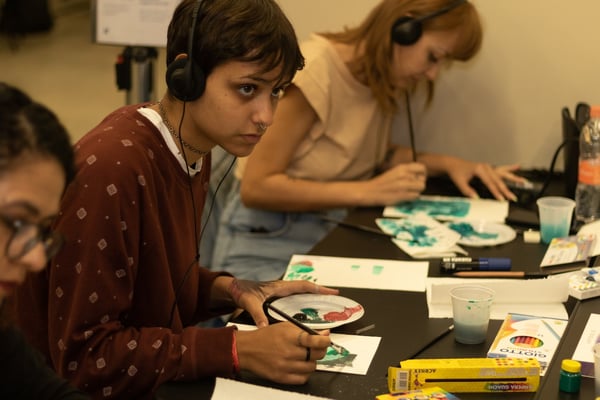 Keep things simple for your next Employee Appreciation Day and plan a nice craft option for the office. Some of our favorite ideas are:
Mug Painting
Paint by Numbers Canvases
Card Making
Cross-stitching
And you can always ask the team what crafts they prefer. You might learn something new!
‍
Go to a Game
We love a local baseball, soccer, or football team!
Get your team together to show some team spirit by taking in a game together.
‍
Bonus: Just Ask!
If you're at your wits end trying to figure out what to do for your team – Just ask! With minimal effort, you can take what they tell you to do and make them feel extra appreciated, because you listened and they got what they wanted.
(And here's an easy poll slide deck to get those answers!)
‍
Have a virtual team?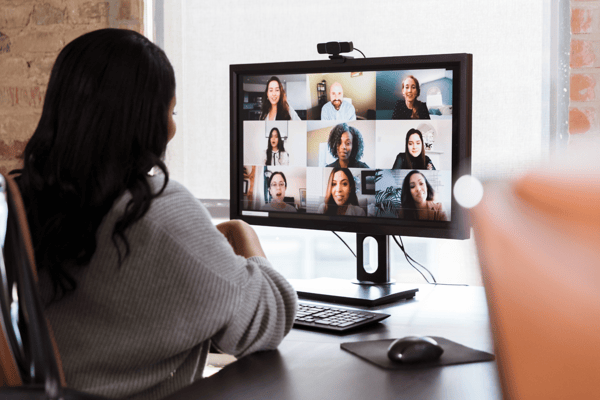 Here are 17 Virtual Team Celebration Ideas just for you!