Acknowledging and appreciating is one of the best ways to keep your remote team feeling connected and motivated. How do we celebrate milestones and achievements with the group when we're not all in the same room (and without boring everyone)?
We've got a decade of experience running distributed teams: here are 17 valuable and celebratory activities you can do with your team to say "thank you" and "we appreciate you" and also a little bit of "let's just relax and have fun together" — all done virtually.
Have an Award Ceremony
If there's one thing The Dundies taught us, it's everyone wants a little appreciation. One easy way to celebrate with your group and show some appreciation is to throw a fun virtual award ceremony!
Get silly awards. You can use anything from little plastic trophies to useful keychains to gift cards (bonus, gift cards can be emailed)
Schedule a time and send out invitations — get everyone excited!
Because we love a good over-the-top celebration, have everyone dress up in their best impression of black tie (even if they're still wearing pajama bottoms).
Plan out awards and who will receive them, or you can let the group vote: Use a Team Award Ceremony slide deck and let the group vote on awards for things like Most Productive, Learned the Most (and even Best Lunches).
To play the deck below, create a free account, copy the deck into your account, and launch! Then share your screen with your group. They can join in from there (no downloads required) and send in votes easily.
Pro Tip: Add an extra layer of fun by adding in your own questions with your team names in them specifically, (like "Who deserves the most thanks this year, Lisa, Marquis, or Evan?"), and then sending out trophies to the winners!
‍
Do a Remote Beer or Wine Tasting
It's not a big surprise that some of the best virtual celebrations are inspired by the best in-person celebrations! With a little bit of preparation, your group can enjoy a remote beer or wine tasting at your next virtual get-together!
Our favorite way of doing a tasting is picking some of the breweries or wineries that run their own tastings. This takes all the work off your plate and lets the professionals do the picking, shipping, and leading out of the tastings. Above are are two lists of great places that do just this.
‍
Play a Trivia Competition
Are you surprised we got this far without mentioning trivia games? (We are, too.) One of the best ways to celebrate with your team is by playing games together, something we can't talk enough about here at Slides with Friends. And thinking trivia games for your next celebration is perfect because they can be done on their own or added to supplement the theme of your get-together.
Going on a virtual tour (see below!)? End it with some travel trivia! Watching a movie together? End it with a Quick Movie Trivia game!
Or if you have no time to plan anything else, use one of our many longer trivia games for the entire celebration. Not trying to harp on this too much, but trivia really does make a celebration better.
‍
Take the Team to (Virtual) Lunch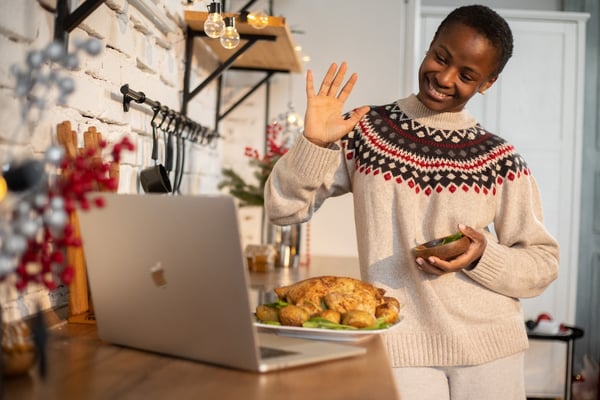 Look, there are very few things most of us can agree on these days. But one of those things is nothing tastes quite as good as free food. Which is why one of our favorite ways for adding a little oomph to a virtual team celebration is to take the group to lunch! How, you ask? You're all so far apart and everyone has different dietary needs? Thankfully, the world is full of innovators who have come up with simple ways for group leaders to host virtual team lunches.‍
‍
Plan a Team Movie 'Night'
If you want an activity that would make your more introverted teammates feel comfortable, look no further than a team movie watch. We'd say 'night', but honestly believe most work activities, including celebrations, should be done during work hours.
‍
Take a Virtual Museum Tour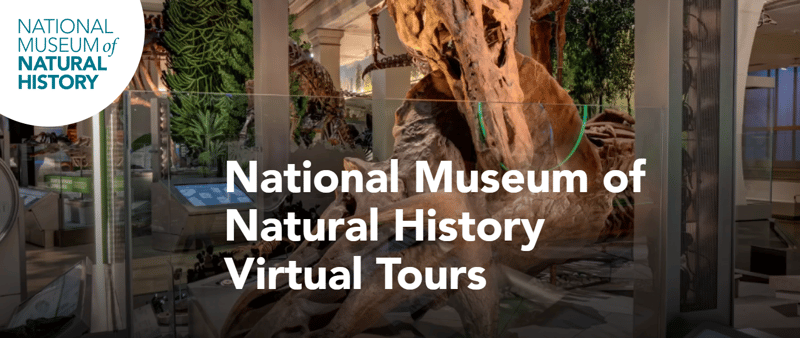 Feeling a little claustrophobic in your home office? Take your team on a short tour to some of the most celebrated museums in the world!
Looking for something a little more in-depth? The work Google Arts and Culture did during the pandemic to make museums and galleries virtually accessible is astounding. Grab your team and check out some of over 3,000 collections they've put together.
‍
Send Appreciation Gifts
Not all celebrations need to be done large to be loved. Sometimes personal and thoughtful trump everything else.
A fantastic way to celebrate with your team in a more private way is to send them a gift and a card to let them know you appreciate them. While company swag is always a plus (unless it's pens…stop with the pens!), something you've picked out personally will show your team you thought of them and value them.
‍
Play a Virtual Escape Room
Virtual escape rooms have all the fun of working together and solving puzzles with the convenience of being able to do it from home. What more could you want for a virtual team celebration?
Added bonus? Escape rooms make amazing team building exercises!
‍
Solve a Murder
While none of us will ever solve the mysterious stabbing of a man aboard the Orient Express, you can still pretend with your group by solving a murder mystery together!
Try some great ones here:
‍
Do a Team Building Kit
Learning something new as a group is a low-barrier, fun way to celebrate together and one way you can do so is with a team building kit. A team building kit is a pack of items that arrives at each of your team member's homes and then you create whatever's in the kit together. The results are often different, sometimes hilarious, and always bonding.
Some we recommend you try out:
Want a simpler option?
Send a medium box of Legos to each person in your group, give them 20 minutes, and see what everyone creates!
‍
Host a Virtual Jeopardy Show
We love Jeopardy here at Slides with Friends and know for a fact it's a great way to start a group celebration. If you're looking for a fun and comfortable twist on your next trivia night with the team, look no further than hosting your own Jeopardy Game Show.
Here are 5 Easy Ways to Play Jeopardy on Zoom.
‍
Play a Virtual Scavenger Hunt
A virtual scavenger hunt offers all the things we love about a celebration: Competition, nostalgia, time with our people.
And with the Slides with Friends Scavenger Hunt slide deck, you can simply launch and play, with all the prompts built-in and ready to go. Bonus? You get to see a little non-invasive peak into the lives of your group.
‍
Take a Trip Together
Take a break and celebrate with your team by exploring the streets of Paris together with a virtual Parisian tour.
The best part about the experience is you just have to invite your team and then sit back and relax. Woyago takes care of everything else! And, to be fair, they do offer options for
but, personally, it will always be Paris.
‍
Set Up a Gift Exchange
If you're a team leader, we can't stress enough how much we think you should send appreciation gifts to your group as a one-on-one celebration. However, you can also get the entire team involved in gift exchanges, especially for special occasions.
The simplest way to do this is
We especially loves this type of celebration for smaller groups.
‍
Challenge the Group to a Social Media Dance Off
You know your group best, so you should know if this will fly or not.
And if your team is up for it, we strongly encourage any excuse to see people bust a move, especially if it's following one of the many TikTok dances we love to hate.
You can either pick the same dance for everyone or let each member pick their own. Then, blast the music and see what your group can do.
You could even use a polling interactive game to see who won! Live Poll Interactive Slide Deck is a good game template you can use for that.
‍
Have a Pet Fashion Show
Your team might not be up for strutting the runway and showing off their own fashion, but who doesn't love to show off their pet?
One way to celebrate with your group and to get to know everyone better is to host a pet fashion show. Take time for each pet to be introduced and to show off their best lewks.
You can, of course, vote for a winner. But really, in the world of pet fashion shows, aren't we all winners?
‍
Celebrate a Holiday
If your group is small and observes many of the same holidays, nothing can bring a group together more than celebrating one together.
Plan a special meal (see Take the Team to (Virtual) Lunch above) and have the group share some of their holiday traditions.
Celebrating a holiday together is a fantastic way to get to know each other better and to share a bit about what makes each person unique. And, we have plenty of Holiday Event Slide Decks to help steer the conversation and keep things moving.
‍
The Benefit of Team Celebrations
While remote work improved so many lives, one of the things it did make difficult was how to celebrate together as a group. Thankfully, with so many advances in tech and amazing tools, there are still so many ways to virtually celebrate together.
Through these varying celebration types, you can still socialize, appreciate, and connect as a team. Plus, they're just a lot of fun.