Audience interaction is essential to successful events. Whether your event is virtual, hybrid, or in-person, your attendees should not only participate but also connect with your presentation.
And audience interaction doesn't just make presentations or events more engaging. With high levels of audience interaction, your message will stick with attendees long-term. Listeners will leave with your message on their minds, including the specific ways they interacted.
Learning how to engage your group and improve interaction even applies to work meetings. In fact, work meetings are notorious for not promoting interaction. Too often, meetings feel unnecessary or wasteful to employees.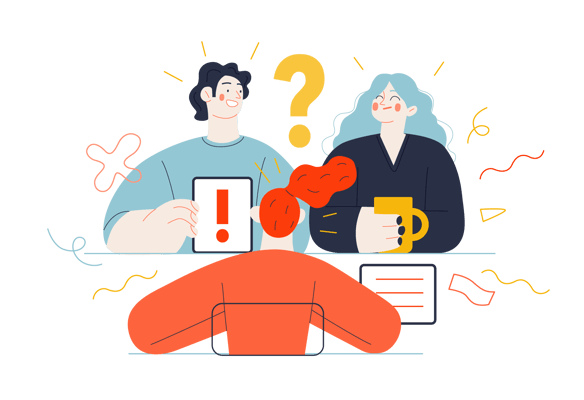 "The scheduling platform Doodle estimates that 700 million hours will be lost in U.S. workplaces this year to unnecessary or wasteful meetings."  -  Dr. Steven G. Rogelberg, Ph.D., Chancellor's Professor at UNC Charlotte, The Science of Better Meetings
You can check out ways to Make Your Staff Meetings More Engaging here.
Still, for all its benefits, audience interaction isn't something you can easily achieve. You need the right tools and strategies to engage your attendees successfully, but don't worry if you can't figure out exactly what to implement. Here are 12 tools and tips you can use to increase audience interaction.
1. Slides With Friends
Great for team building and boosting connectivity, Slides With Friends offers decks that look similar to Google Slides and PowerPoint. The only difference is that these decks come with interactive activities like live audience polling, live word clouds, live photo sharing, trivia and quizzes, team building games, and more.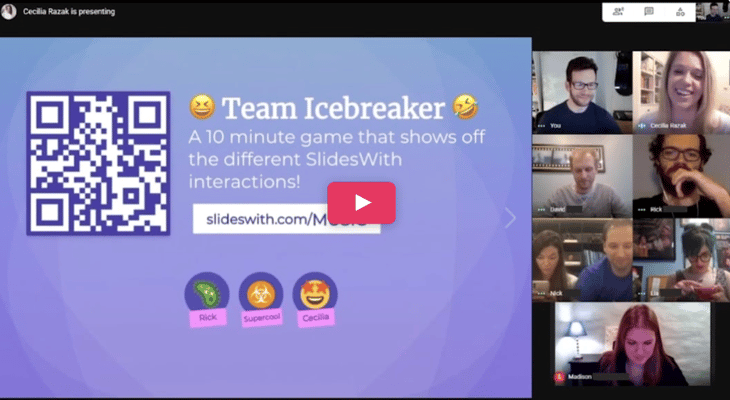 These fun activities provide an easy way to capture your audience's attention and keep them involved throughout your event or meeting. Popular decks include the Scavenger Hunt Challenge, Meeting Icebreaker, and WordBlurt!.  
All you need to play is a monitor. If you're having a virtual event, Zoom or another video meeting platform can work. Once you have a Slides With Friends deck available, tell attendees to join the fun by submitting answers on their phones. Everything is free for up to 10 players, but you can always get a paid plan if necessary.
2. Use Props
If you have an artistic side, consider using props at your event or meeting. These are a great way to keep your audience's attention and their eyes on you.
But to make the most out of your props, take time to get the best ones. They shouldn't be too small or too big, and you shouldn't have too many or too few. Stick to appropriately sized props that are relevant to your topic and overall message. If you don't, you could confuse your audience.  
3. Slido
Another audience interaction tool is Slido, which is perfect if you want something a little more basic. Slido is a polling and Q&A platform with a word cloud feature, but its activities don't expand much past that.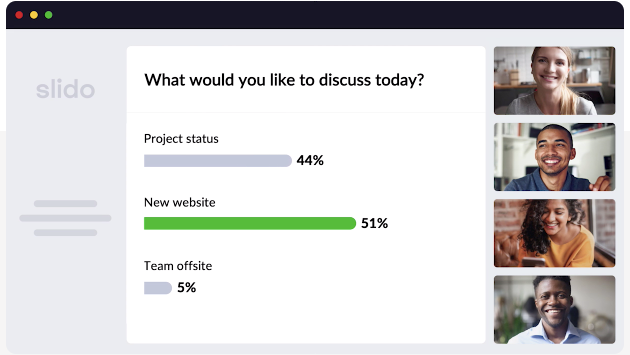 You can enjoy it for free, but keep in mind that this version is elementary and may not be great if you want to engage with your audience frequently. For example, Slido's free version only allows you to do three polls per event, one quiz per event, and zero image polls or surveys. If you want more bells and whistles, you'll need to get a paid subscription.
4. Buzzmaster
Buzzmaster is a unique app with real people who act as moderators. They're called "BuzzMasters" and are either professional journalists or event managers.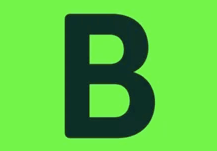 Their main job is to moderate your attendees' responses, curate the most intriguing comments from your visitors, and find great stories to tell. BuzzMasters can also help switch things up by asking random questions to create more buzz and conversation.
5. Get Your Audience Active
Having your guests sit during the entire event is a quick way to decrease engagement. That's why you should consider doing something that gets your audience out of their seats. For example, do an activity that requires them to get up, pair up, and complete group work. Or, have them do a scavenger hunt, an activity your attendees can enjoy in-person or virtually.  
6. Glisser
A simple way to get your audience engaged is with Glisser. This interaction tool allows you to deliver slides to your attendees' mobile phones so that they can like, comment on, or share slides with their social network.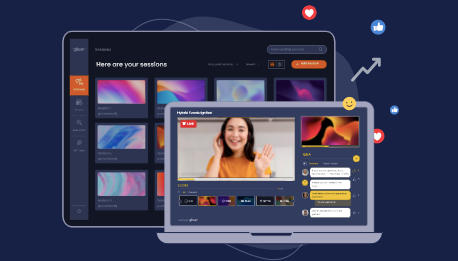 Audience members can also download interesting slides to reference later. This feature means you won't have to create physical handouts. But keep in mind that giving your listeners the ability to share slides with their network could work against you if they start looking at their newsfeed instead of paying attention to your presentation.
7. Mentimeter
Do your attendees like graphics? If so, Mentimeter may be a good audience interaction tool to use. It's a mobile voting app that allows your attendees to submit answers, which will show up in real-time on charts and graphs. It can handle over 30,000 votes, making it a good option for small and big events.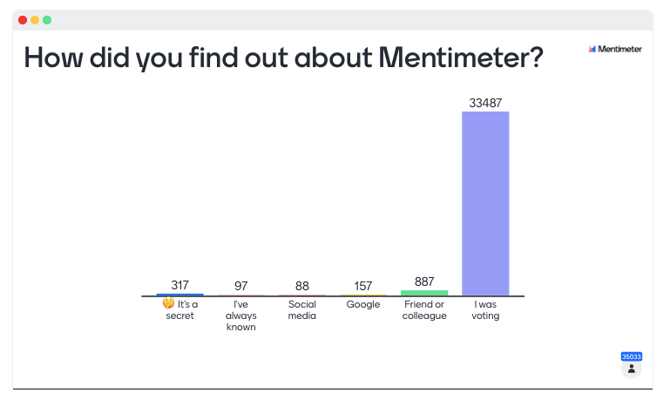 Mentimeter also features different types of questions, including open-ended and multiple choice. However, this tool is only a voting app, so if you want something that has more activities, you'll need to look elsewhere.
8. Engagenow
Engagenow is another polling and quiz tool that lets you create aesthetically pleasing questions to increase engagement at your event.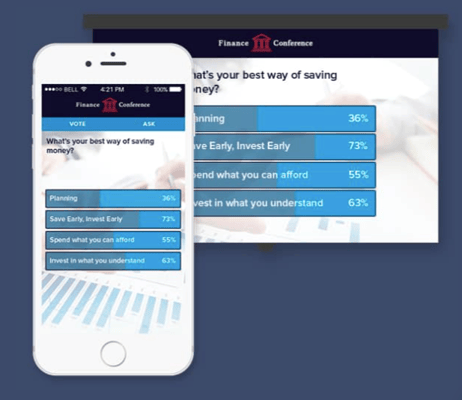 You can also use the app to crowdsource questions or spark discussions that'll help connect your audience and generate lively conversations. If your event has a panel discussion or debate, Engagenow may be an excellent tool to have on hand.
9. Ask "Raise Your Hand If…" Questions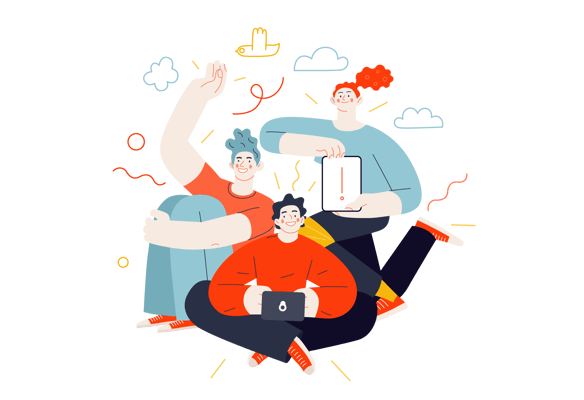 Asking questions is one of the easiest ways to get your audience involved. This idea can be especially effective at the beginning of your event. Interacting with listeners right off the bat will help increase engagement and excitement.
But for this idea to work, don't let your questions maintain the same level of difficulty. They should get more challenging as your presentation continues. So, start with easy questions that get your listeners to open up about themselves—this will increase connection and provide a sense of camaraderie. Then, as time goes on, make the questions harder.
10. Catchbox
Most of the tools on this list are apps, but Catchbox is different because it's a physical microphone. More specifically, Catchbox is a throwable wireless microphone.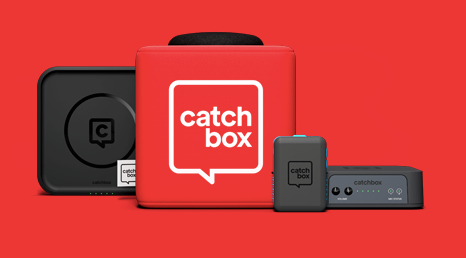 It works great if you have a large crowd and don't want to move past all your guests to give someone a microphone. With Catchbox, you can simply toss the microphone to someone, keeping your audience on their toes and helping them loosen up.
Still, because Catchbox is a physical object, this won't work great for hybrid or virtual meetings. Make sure to keep that in mind before you choose this tool.
11. Angage
If you want to keep your audience off their phones, Angage can help. It comes with individual voting keypads that your attendees can use to answer questions or vote.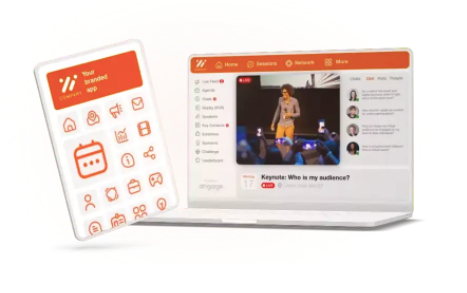 Angage may be particularly beneficial if your guests aren't as tech-savvy. This keypad is pretty simple to use, and your audience's responses will show up on the screen in real-time.
12. Have Your Audience Repeat Information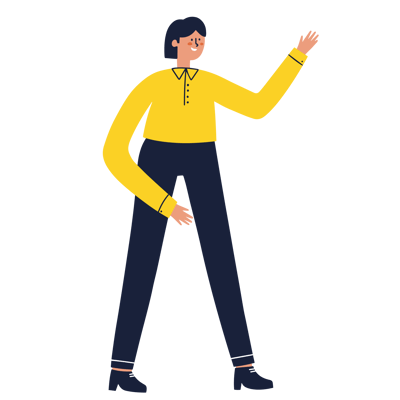 You've probably been at events or meetings where the presenter asked you to repeat what you hear. This tactic is tried and true. It's a great way to increase audience interaction, and it also helps your attendees remember things. According to a recent study on memory, repeating information allows a person to recognize and recall it later.
Focus on Audience Interaction at Your Events
With an engaged audience, your event or meeting will be a hit. Listeners will walk away with great reviews and a desire to come to your next gathering. But these results only happen when you make audience interaction a priority.
Engaging activities can't be an afterthought or something you tack onto your event the day before. Be intentional about finding ways to interact and connect with your audience. Doing so will guarantee you see the best results possible.