Meetings can be long and personally draining in the best of times. If your team is remote, it gets even harder. It's a psychological truth that video calls are more difficult to interact in than in-person events. There's a lot of science on why video calls are so tiring, from monologuing to self-gazing to mis-synchronizing:
"Eye contact plays a documented role in successful human communication."
‍Christina Cauterucci, Slate
But most of us don't need the peer review to know what we already have experienced: the end-of-day Zoom-blues.
‍
How do we make remote calls better?
Don't worry, we have actual solutions! The trick is adding some levity and personal connection, and fortunately it isn't rocket science. The method begins, as with most social endeavors, by listening. And to listen, we need to prompt and allow for free and open speech. We also need to enable everyone to have a voice — this is where the icebreaker activity (and tools for enabling group interaction) come in.
Asking non-standard questions can widen the mind to non-standard answers. Opening the floor for off-the-wall ideas and "anything goes (workplace version)" conversation is a great way to get creative feelings flowing, remove the cooling effects of remote work and general office culture, and warm people up. Thus the name of the game ;)
"[Icebreakers] are helpful to encourage participants to bond, form a new team, get to know people from different backgrounds, and become involved with learning about new subject matter."
‍Breaking the Ice: A Pre-intervention Strategy to Engage Research Participants, NIH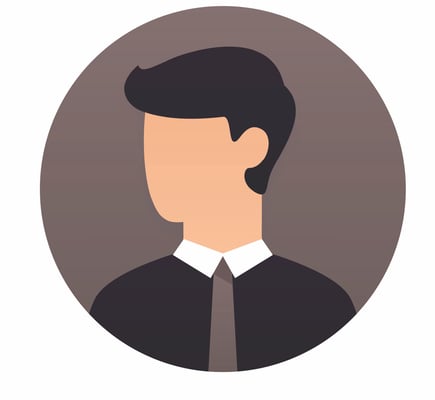 The two most important things to do:
Make sure the questions you're asking are positive; eg, they'll prompt people to communicate in a pro-social way, while feeling good about themselves as well.
Give everyone in the group a voice: make sure to make space for the quiet folks. We have lots of icebreaker tools and tricks to help with this.
Without further ado, here are the best 32 icebreaker questions to use with your team, audience, or group.
‍
Top 10 Team Meeting Icebreakers (for small groups)
How do you start off a meeting with everyone smiling? Sounds hard but if you break it down, it's the simplest thing: get them thinking about something that makes them smile. Here are the top ten icebreakers for your small group.
What's your favorite item you've bought this year?
If you were famous, what would you be famous for?
What's the best meal you can remember eating?
What would be the best fictional world to live in?
What's something nobody here knows about you?
What's a book you loved as a kid that everyone should read?
Who is your ultimate female role model?
If we had an office talent show, what would be your talent?
If money weren't an object, what would you do with your life?
What's a TV show or podcast you're thrilled exists?
Or if you don't want to put together your own icebreaker game, here's couple simple, great icebreaker games you can play with your small to medium team before your next meeting! Bonus, they've got built-in interaction so everyone can answer and play along, no matter where they are (or whether they're shy). All you need is a way to share your screen (like a zoom call or a tv / meeting room projector), and your team can join in and answer icebreaker questions as group, with their smartphones.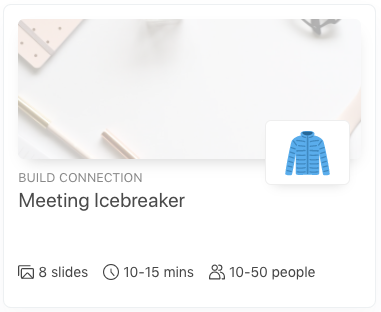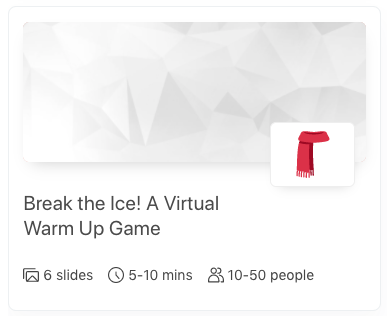 ‍
See more ready-to-play Icebreaker Games here if you want to choose a special game to bring your people together and warm up the vibe of your meetings.
‍
‍
Top 10 Happy Hour Icebreakers (for small to mid size groups)
Sometimes we just need to let loose and have fun. We of course don't recommend this, work should be serious at all times, but there are those that say it's an important part of being human and connecting with one another.
Tell a short story with just emoji.
If we were doing karaoke, what song would you pick to sing?
If you were the host of the Tonight Show, who would be your first celebrity guest?
What's your favorite thing about quarantine?
What celebrity would play you in a movie?
What was the coolest trend you rocked as a teenager?
What did you want to be when you grew up?
Who's your favorite Disney character?
What breed of dog is our company?
What's your cellphone lock screen?
Here's a simple way to open up a remote team happy hour that works well for everyone!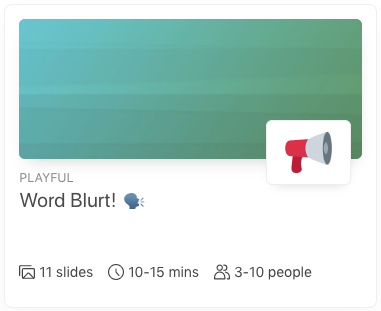 ‍
See other ready-to-play Icebreaker Games here to find something perfect for your group!
Top 12 Conference Icebreakers (for large groups)
Large groups are a whole other ballgame. It's tougher (impossible?) to foster person to person group connection when you're working with a group of 500 people. But the power of the icebreaker is that it can make people feel like their voice is an important part of the larger noise. The big change we'd make here is not using the icebreaker, but the format of your questions.
If you're in a large group, polling in a transparent way can be a good method. We have two suggestions for a very large group: "Have you ever / raise your hand if" questions, or a poll of multiple choice questions and displaying percentage of responses.
"Raise your hand if" Icebreakers
There are a few ways to make audience responses work in a large group over a video call, depending on your setup. If you've got many folks with cameras on, consider using your gallery view to its max visual potential.
Would you rather be able to fly or be invisible? Raise your hand for flying — and now for invisibility.
Which kind of adventure would you want to go on — space travel or deep sea exploration?
Raise your hand if you're a relative novice about [our conference topic]. Now if you're an expert.
Raise your hand if you've ever won a prize (Anything counts, from carnival to Nobel)
How many here are actually wearing pants?
If you saw this: would you think "the battery is half full" or "the battery is dangerously close to needing to be plugged in"?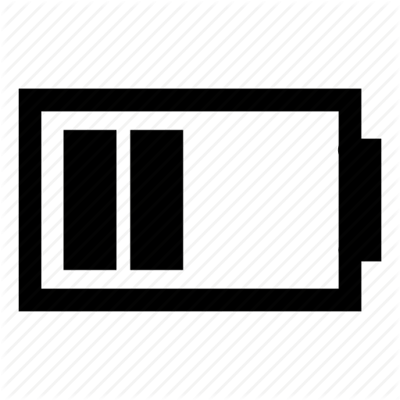 Here's a fun mini trivia battle to play with a larger group: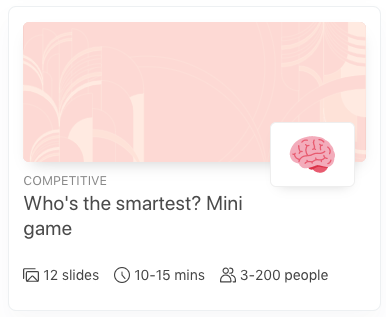 ‍
See more pre-made, ready-to-play Icebreaker Games here that work with larger groups.

"Send in Your Responses in the Chat" Icebreakers
There are a ton of tools (like SlidesWith) you can use to poll your audience and display responses, but there are other simple ways as well, like using [whatever] video tool's chat functionality. Ask questions verbally or on a presentation shared screen. Have people send in answers in the chat, and choose some to read, or ask either/or questions and get a running reply chain of answer selections as they come in through chat.
What's the best vacation locale?
If you could remain one age for the rest of your life, which would you pick?
What Hogwarts house would the Sorting Hat put you in?
Which of these would you like most right now? 🐶 Puppies in your lap, 👐 a massage, or 🍨 an ice cream sundae?
What's your most-used emoji?
What do you think will be the most exciting technology in the coming years?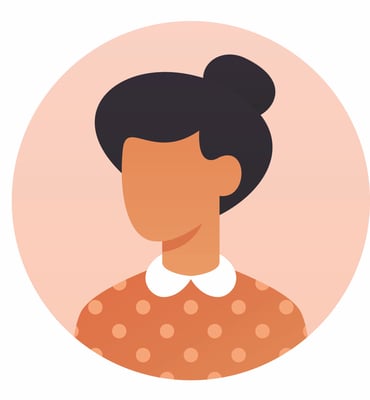 The methodology behind the 'breaker
We've done so many group meetings, games, icebreakers, that we know a little bit by this time about what matters and how to use them. Here's the drill down:
Step one: Know your goal in using icebreakers
Whenever we're making a game or presentation, our goal with icebreakers usually boils down to two basic things:
Making people feel pleasant in advance of [whatever we're about to do].
Removing barriers for participants to connect with us and each other.
Your exact goals may differ, but the important thing is to know what you want to get, not just out of the icebreakers, but the whole meeting / culture of the company itself.
Step two: How to pick the right icebreakers
Once you know your goal, it becomes clear that using the right icebreakers is crucial. Sure, you can start off the meeting with "How's everyone doing?" or "What's your favorite color?", but you may not improve anyone's current mood much, and you're less likely to get many interesting answers.
There's a world of icebreaker questions to choose from out there, but some of my favorite are the goal oriented type. The much-vaunted "36 Questions to Fall in Love By" are a top-level example of this. They're a slow-build to real human connection, and they work.
"Allowing oneself to be vulnerable with another person can be exceedingly difficult, so this exercise forces the issue."
- Daniel Jones, New York Times On the "The 36 Questions That Lead to Love"
While we may not want to force the issue as far as falling in love with our morning stand up meeting coworkers, we may want to foster a few light feelings of camaraderie.
That's why we've focused solely on valuable, healthy icebreakers in this list. What does "healthy" mean? The stories we tell ourselves matter — framing these questions in a positive, adaptive shape is the key to having them leave you feeling good. Prompt your team members to think in the right stories by asking leading, positive questions.
Step three: When to use which types of icebreaker
Knowing your audience is the foundational way to make these questions and icebreaking moments worthwhile. It's important to know who's receiving the questions, and select and tailor to that audience. The next important question is, how many people? Let people answer in a way that the rest of the group can connect with, and that's different depending on if you have 6 vs. 50 people in the room.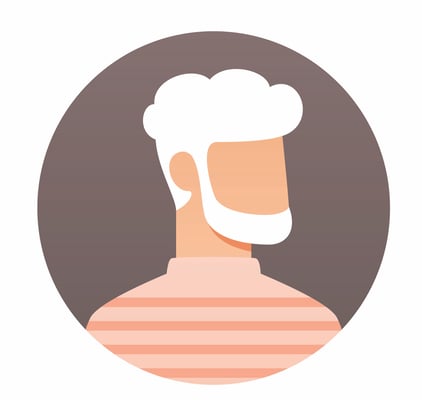 The larger the group, the shorter/more scannable you'll want your answer types to be. Eg, "What's your favorite city in Europe?" vs. "What was something fun you did on a trip?".
You can also give people methods to answer that you can parse quickly by using the right tools, of course. Live polling software tools abound (check out this helpful overview and reviews of the best interactive presentation tools of the last couple of years).
Now make it fun
This all goes to say — the stories we tell to the people watching are what they'll believe. If we want them to have fun, let's make it easy by prompting them to think fun thoughts. Simple!
Now that you know how to break the ice — go forth, and meet!
‍