Retirement is a huge accomplishment and offers an amazing opportunity to celebrate and honor coworkers. Typically, someone's retirement would be celebrated with an office party or a few drinks after work. But times have changed and so have the ways we celebrate with each other.
Just because we can't get together like we used to, doesn't mean we should miss out on celebrating the hard work and time represented by retirement. There are plenty of ways to make a virtual retirement party a fun way to pay tribute to a leaving coworker.
‍
15 ideas for a great virtual retirement party
A virtual retirement party may feel a bit different than celebrating in person, but it also offers many benefits. You can party from the comfort of your own home, but also invite guests who wouldn't be able to make the trip for an in-person party.
Plus, with a few of these great virtual retirement party ideas, you'll have everyone laughing and sharing in no time.
1. Create a tribute reel
Instead of having people stand up and make speeches like at an in-person party, you can have co-workers and friends contribute video montages, photos, or share memories. You can put the contributions together in a reel, or just play or show them off one by one by sharing your screen during the virtual party. These visual tributes will offer more in-depth look into your co-workers time and be a beautiful memento to keep for years to come.
2. Make a Happy Hour farewell game
Make sure to come together to say goodbye, whether or not you're in the same room. Here's a little game you can play to wish your soon-to-be-former-coworker the best! You can play this with a group in a room with a TV or screen projector, or join over a video call like Zoom and share your screen. Then everyone can join in and play along to share thoughts about the retiree.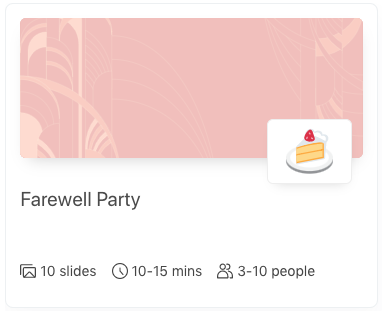 3. Play virtual bingo
A personalized retirement bingo game for your co-worker is the perfect way to start a virtual party. You can use an online bingo maker to put together several cards of common phrases used during a retirement party. Or you can use a premade template by Team Building. Whoever gets bingo by the end of the night gets a prize!
4. Guess the co-worker
In a fun twist on the Guess Who game, you can take advantage of how well co-workers, friends, and family know each other in this party pleaser. Gather pictures, quotes, or short anecdotes from guests before the party and create a slideshow of the entries. Have guests "guess who" and have a prize ready for the winner.
Or you can tell folks to prepare by making sure they have photos on their phones of the person, and then have them share their pics together!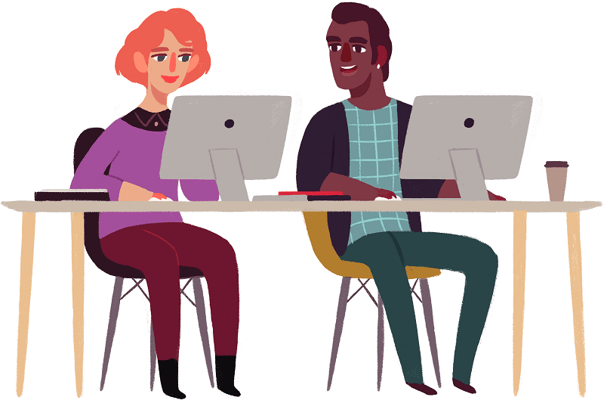 5. Play Never Have I Ever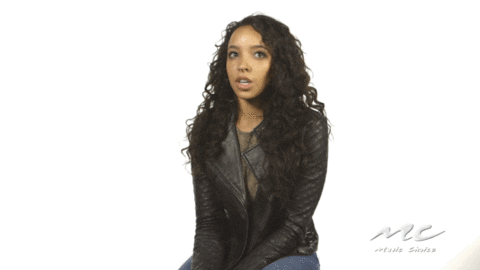 A classic party game, you can easily make Never Have I Ever office-friendly by putting together a list of funny things that happen in the office that maybe shouldn't. For example:
Never have I ever worn PJ bottoms during a Zoom meeting
Never have I ever taken a bathroom break just to play on my phone
Have guests hold up five fingers and put one finger down whenever they've done something mentioned. The winner can be the person out first or the person out last.
6. Create a personalized trivia game
One of the easiest ways to go through the highlights of a new retiree's life is to create a trivia game for the group to play together. Gather several fun facts from family and friends about your co-worker and create a multiple-choice quiz on some of the most interesting parts of their life. You can start from a pre-made trivia game template like the one below, and tweak it to make it about your friend. Then everyone can join in and answer and get automatically scored.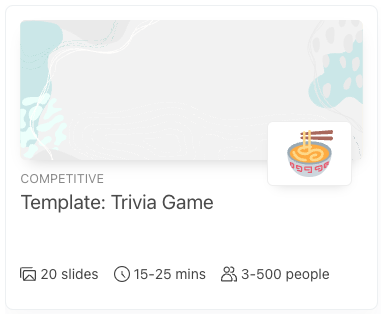 7. Take a dream trip
If your co-worker has big travel plans after retiring, plan a fun virtual trip to stoke the excitement. Woyago hosts a fantastic virtual trip through Paris. The virtual event includes tours of popular Parisian sites, wine and cheese tastings, and even fun French-themed trivia.
8. Have a family feud
Following the same basic principles of the show Family Feud, divide your group of co-workers into teams and lead them through a series of questions. You can get a list of questions from Parade that are great!
9. Create a personalized word cloud together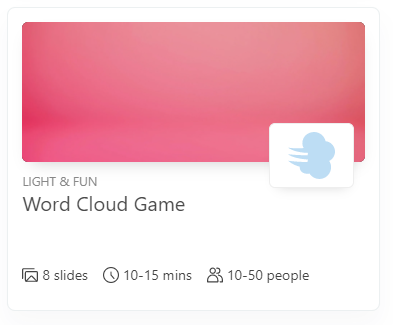 A slightly more sentimental party idea is to create a word cloud with words describing your friend or co-worker. Have co-workers send in 2-3 words they think best describe the new retiree and add it to a customizable word cloud. Present it virtually during the party, but also send a copy to your co-worker.
10. Splurge on a magic show or beer tasting
With so many people heading online for live entertainment in the last year, there are plenty of options for fantastic, personalized shows for your retirement party. AirBnB has a huge selection of online experiences you can order for your party to enjoy together on Zoom.
We've become huge fans of the many Virtual Beer Tastings offered by breweries across the country. Leave it to the experts to pick, ship, and walk your team through the different beers. You can also add cheese, chocolates, or meats to make your co-worker's virtual retirement party unforgettable.
11. Play Pictionary together
If you have some artists in your group, or if the retiring co-worker is a fan, put together a list of topical items for people to try drawing. Using whiteboard software, like Miro or Ziteboard, have teams compete against the other to try to guess what's being drawn.
12. Create a bucket list together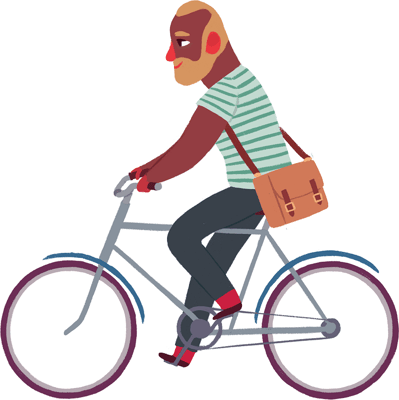 Help your co-worker come up with fun things to do now that they're retired! Have everyone turn in one idea for the retiree's bucket list. Then have your co-worker try to guess who made the suggestion!
13. Caption your favorite memories
This might take a little prep work, but if you're able to collect a few photos from your co-workers time working together, you could have a caption contest. Send out several photos before the party and have guests send back their favorite captions. Use Slide with Friends Poll the Audience pre-made slide deck to decide who's won!
14. Have gift cards for winners
With so many game options on this list, one fun way to take your virtual party up a notch is to offer virtual prizes. You can easily purchase online gift cards of varying amounts and send them to the winners of each game. Make sure you announce the prizes to keep attendees motivated.
15. Send cards and gifts
One of the hard parts of a virtual party is the awkwardness of knowing whether or not to send gifts. Keep your intentions clear by letting guests know where they can send gifts and cards. Or make a plan to contribute for one large present, like a weekend away or a fun local experience.
‍
What makes a great virtual retirement party?
As you begin planning your virtual retirement party, you might be wondering how to strike the right balance for the event. Virtual parties are different, but you still want the right tone for the celebration of your co-worker.
We've found these 5 things help make a great virtual retirement party.
The right amount of levity
Retirement can bring up a lot of feelings for all participants. And there is a time and place to share deeper sentiments and thoughts with the new retiree. But, at the retirement party, you should aim to keep things light and fun.
There are a few ways you can set the right tone for a virtual retirement party, starting from when you put together the guest list. In your invitations, use a lighter tone and be sure to point out the party is a celebration. As the host, you will set the mood for the party, so try to keep your language and focus on the positive.
You can also start your time together by playing a fun game based on the retiree's life. Put a fun poll together using the SlidesWith Poll Template to have people guess fun facts about the guest-of-honor.
The right amount of sentimentality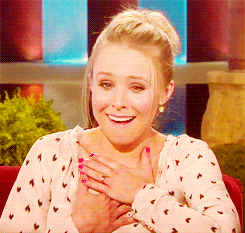 Again, retirement parties are all about a balance. So while you want to keep things fun, you shouldn't completely ignore the fact that this is an ending and you will miss your co-worker. Include in your planning moments to look back and honor the hard work and relationships made by your friend.
By keeping the times of sentimentality positive, you can balance levity and nostalgia during your party.
Reminisce about fond memories
One of the easiest ways to keep a balance between the happy and sentimental during your virtual retirement party is to plan a time to reminisce as a group.
There are so many fun ways to facilitate the sharing of memories as a group.
Have guests share something the new retiree has taught them
Put together a video of co-workers talking about their favorite memory of the retiree
Create a customized Photo Party Slide Deck on SlidesWith for guests to share pictures of the retiree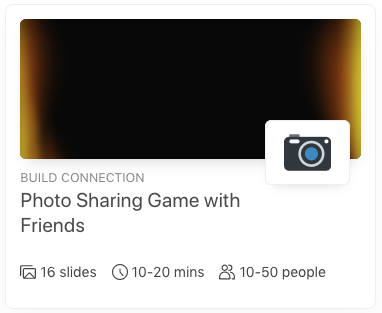 In order to keep the reminiscing flowing, make sure you tell guests this will be part of the agenda, so they can plan on something to say or share.
Include games and other fun activities
Just like at an in-person party, including games and other fun activities at your virtual retirement event will keep people entertained and involved. The key is finding the right way to seamlessly present these games so the functionality isn't a distraction.
SlidesWith has a whole host of ready-to-play slide decks, as well as ones you can customize for your specific group. Check out some of our favorite games and use them to inspire more personalized slide decks for your guest-of-honor.
Travel Trivia – To celebrate all the places the new retiree may be heading in the coming years!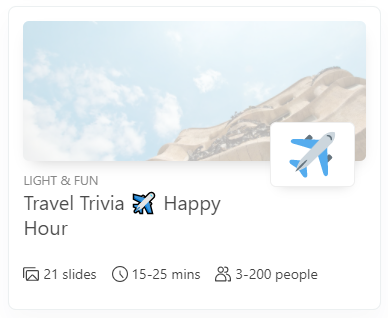 Tea vs Coffee – Have everyone guess how their retiring co-worker would answer to see how well everyone really knows each other.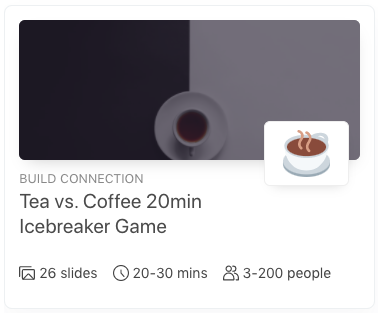 Who's the Smartest of the Call? – Start out your event with a little competition amongst co-workers. Create your own slide deck to tailor these questions towards your co-worker.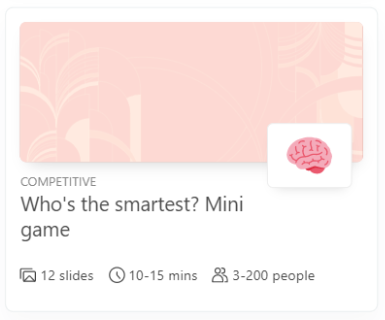 Puzzle Masters – Work together as a team to answer these fun pictograms before getting into the rest of your virtual party.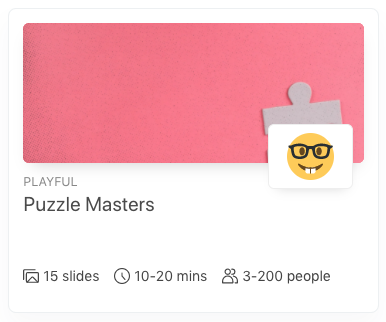 These games and fun activities won't just lighten the mood of your virtual retirement party, they'll also reinforce the bonds your group has already created.
Provide an opportunity for quick toasts – without any obligation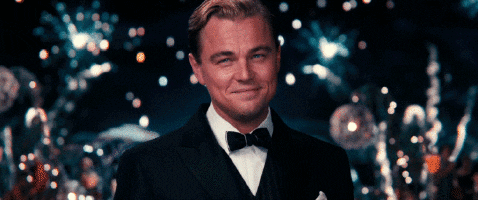 To end your virtual retirement party, you should open up a time for guests to toast the retiree. If possible, ask a few people beforehand to prepare something to share, just so there isn't an awkward silence. Let people know they'll have a few seconds to make a quick toast, with the emphasis being on quick.
Then, use the SlidesWith "Call on People" functionality to make the toast-giver the center of attention for the duration of their speech.
Sample virtual retirement party agenda
During an in-person retirement party, there is plenty of time to mingle, eat, and chitchat. However, virtual retirement parties need to be well-timed, especially when so many people already spend their days on their computer.
Creating a schedule and party agenda will keep things from petering off or becoming too drawn-out. Then it's up to the host to keep things moving and closing up the night.
Use this sample virtual retirement party agenda to keep your team on-task and the fun moving.
Introductions – 3-5 minutes
Game or Activity #1 – 5-10 minutes
Tribute for the Retiree – 3-5 minutes
Game or Activity #2 – 5-10 minutes
Speech from the Retiree – 2-3 minutes
Toasts – 3-5 minutes
Conclusion/Goodbyes
Allow for those who want to stay after the conclusion to hang out and talk. If the energy is still high with the group, you could even plan for a third game or activity.
FAQs
What should you plan in advance of your party?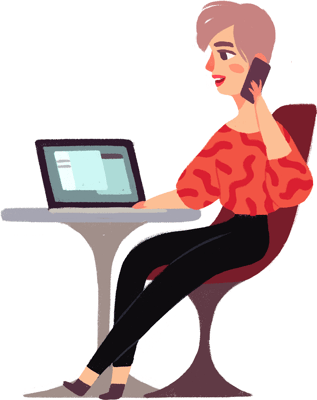 Before a virtual retirement party, there are a few things you'll definitely want to plan in advance. First, you'll want a guest list approved by the retiree. Check with the guests to see what days and times would work best for them, then send out invitations.
For the party itself, you'll want to plan a variety of activities and games, as well as a schedule for those activities. If you're going to play games, you'll want to test the programs you plan on using. For all of SlidesWith interactive presentations and games, you can quickly test the system by sharing your custom slide deck code with friends. They can log in on their phones and start playing immediately, with no downloads or apps required!
What's the best way to manage RSVPs for a virtual retirement party?
The good news is virtual parties make RSVPing much easier than more conventional events. If the majority of your invitees to the retirement party are from your office, send out a group email letting them know about the event and ask them to let you know by a specific day if they'll be joining.

If you're working with a larger group with more out-of-town guests, you might want to use an online tool like Eventbrite. With these tools, you can keep track of who has seen their invitation and the responses of each person. Even better, you can put all the information for the virtual retirement party in one place, including event links.
The key to making sure the RSVP process goes smoothly is you keeping track of all the invitees and their responses. Because you probably won't have to order food or drinks for a virtual party, there really is less of a worry for the number of people joining the party.
What's the best gift for a retiring co-worker?
If your group decides not to contribute towards a group present or experience, the best thing to get a co-worker is a gift card. While there are some funny retirement-themed gifts available, no one wants an impersonal, kitschy present.
For those who are closer to the retiree or comfortable asking for specific gift options, always opt for specifically requested items. And again, when in doubt, give money or a gift card.