It can be a struggle to connect with people virtually — particularly if you work together or if you don't have time to prepare (and let's face it, who has any time these days).
But hosting a zoom trivia game is a great choice. Virtual trivia is an easy way to bring your team together, have some light-hearted fun, and avoid crossing the line into an event that'll have people cringing and turning off their camera.
We've put together a list of the twenty most-popular games we see played at top companies and organizations. These games are fast, easy to put together, and lots of fun to play with your team.
Zoom trivia games for work
Trivia games for team building
Happy hour trivia games
Zoom trivia games for large groups
Trivia games for holidays
Here's the full list:
‍
Fun Zoom Trivia Games for Work
These trivia games are easy to set up on Zoom, but also quick to play between meetings and super SFW.
‍
Family Feud
Just like the classic game, with Family Feud you can:
Break your group into 2 teams
Have them guess the most popular responses to simple questions
After a head-to-head, every member of the team has a chance to answer
But if they get 3 strikes, it goes to the other team
Check out Nerds Chalk for 2 ways to play Family Feud on Zoom, plus an entire database of questions and the top responses.
‍
Who Wants To Be A Millionaire?
While we can't recreate the hot seat or being quizzed by Regis Philbin, with this virtual trivia game for Zoom, you can still test the trivia knowledge of your group on a progressively harder scale.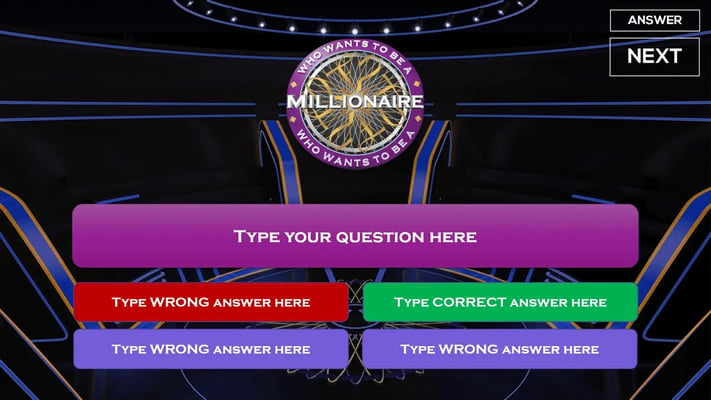 The best part? You can follow the tutorial on PPTVBA (and download the template!) to create the game in PowerPoint. Simply share your screen or upload the PowerPoint to Slides with Friends to launch the game on Zoom.
‍
Huge Movie Trivia Game
Get to know your group while also competing to see how much they know about classic and new movies! This slide deck takes 50-70 minutes to complete and is ideal for 10-500 players.
Short on time, but still want to try some movie trivia? Try our Movies: Quick Trivia Game, which only takes 10-15 minutes, but still packs in the fun.
‍
Name That Tune
Name That Tune is a great trivia game on its own, but if you really want to up the ante, you'll also incorporate a little karaoke into the game. Use this detailed tutorial on how to host a Zoom Name That Tune party, then just add bonus points for whoever is willing to finish the chorus/verse of the song!
‍
‍
Online Trivia Games for Team Building
These games are great for virtual team building because they get everyone in the group talking, while also allowing them to stay under the radar if they want.
‍
Two Truths & A Lie
This game is deceptively simple and can be played with groups of any size.
Each player tells two truths about themselves, then one lie.
The other players must guess which one is the lie.
It's easy to play this game on Zoom, either by having people share their screens and introduce themselves, or simply open up a chat window for players to type in their three statements (two truths & one lie).
‍
Heads Up!
Made popular by the Ellen Show, Heads Up! is extremely easy to play on Zoom because everyone can download the app and (as long as they have a webcam) participate. All you need to do is:
Choose a category
Get everyone to launch the app
Keep score on Zoom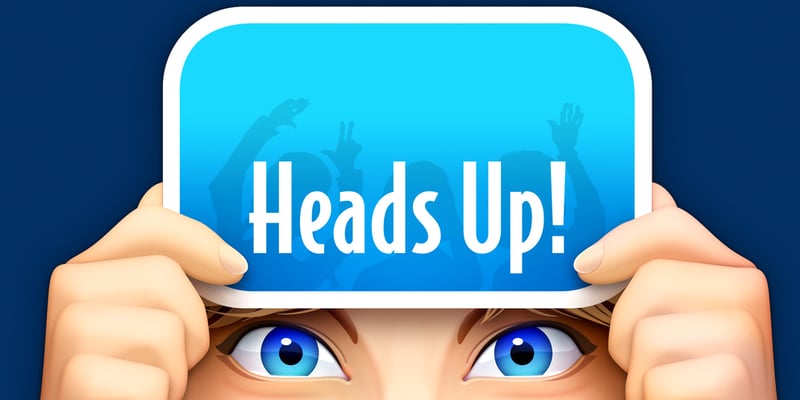 For detailed instructions and alternative rules, check out the tutorial by Nerds Chalk.
‍
Would You Rather?
Would You Rather, This or That, or Coffee vs. Tea are a few common names for this particular game, but all result in groups sharing their preferences and getting a better understanding of their teammates.
This game is incredibly easy to play on Zoom, either in its own dedicated session or as a warm-up before other activities. Simply plug in a few of the questions from this giant list of 101 This or That Questions for Work and get to know your team!
‍
Team Building Game - Team Shenanigans
Combining a section of This or That and then launching into an entertaining trivia round, this team-building slide deck is the best of both worlds: Getting the team talking, but with a little competition.
It's easy to play: just copy the deck into a free account (you can make an account here) and then launch the game. Join in with your friends and advance the slides like a PowerPoint presentation to get walked through a fun, simple team exercise!
‍
‍
Happy Hour Trivia Games
Happy hour trivia games are a fun and lighthearted way to get everyone in your Zoom room relaxed and talking.
‍
Music Bingo
By using this easy-to-follow tutorial by Rockstar Bingo and the computer audio-only option on Spotify, you can easily throw the best Bingo night the office has seen! The rules are the same as traditional Bingo and you can pick any music theme you want - From 80's rock to Disney music.
‍
Cocktail Convos - Happy Hour
To play a cocktail and bar-themed game with your group, you can try out this happy hour deck.
Simply copy the game above into a free account on Slides With Friends, launch the deck, and play through with your virtual group. In the end, everyone's the winner.
‍
Happy Hour Hang
In just 30 minutes, you can run this hilarious Happy Hour Hang game deck to test the knowledge of your team.
Age and alcohol will make the high school curriculum questions harder than they should be - Perfect for an after-work break.
‍
Psych!
See how well your group can create fake answers for real questions with Psych!
Setup is so easy! Simply:
Log into the app
Join the group
Give a fake answer to a real trivia question
Try to guess the real answer
The group will be in stitches trying to figure out which answer is right and how your teammates thought some of the lies were even slightly believable.
‍
‍
Zoom Trivia Games for Large Groups
If you're looking to involve larger groups of people for your next online trivia game, try some of these more competitive games that require less setup and are easy to score.
‍
Taboo
It Geared has step-by-step instructions on the best way to play the classic game Taboo virtually! Quick hint:
Launch that Zoom meeting
Get started.
It's easy to play with a large group and has almost no setup required.
‍
The Price is Right
A quick Price is Right game is easy to throw together with our Classroom Quiz slide deck.
All you have to do is:
Pick a few for-sale items
Plug the picture into the deck
List a few of the wrong prices (and the right ones!)
Launch the game for your team
There's also a list of Grocery Prices and Small Products prices listed on the Price is Right Wiki.
‍
Mini Activity: Trivia Round
A quick trivia game you can launch in moments, this slide deck can be used for up to 500 people.
The questions were created to cover a wide range of topics and are short (and timed!), so you can keep the party moving.
‍
Pictionary
If your group has access to an online whiteboard, virtual Pictionary lets one person draw a mystery word while the rest try to guess. Drawing skills are optional.
The teams can be as big as you need, as long as there are a few on each willing to draw. There are also several fun variations available for Pictionary, including an emoji version!
Check out Snack Nations' list of Pictionary games and tools for more info.
‍
‍
Virtual Trivia for the Holidays
Thoughtfully celebrate the holidays with these fun and office-appropriate virtual trivia games for Zoom.
‍
Holiday Bingo
Download one of the many Christmas Bingo cards, like the ones available at Good Housekeeping, and get ready for a little competition! Act as the moderator, or assign one, and shout out a randomized item from the cards, then see who gets Bingo!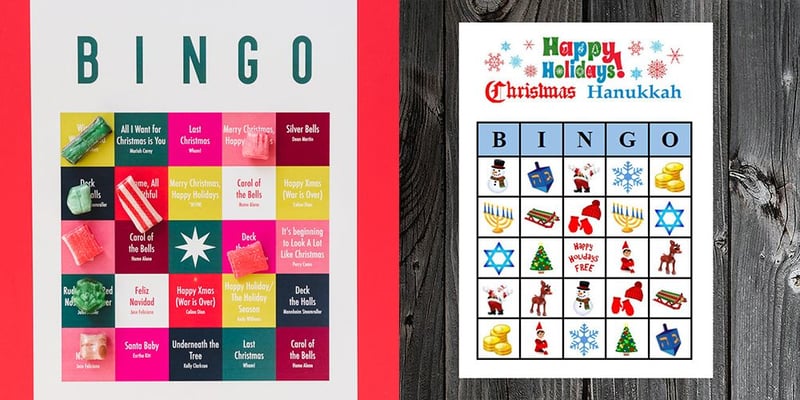 And have a prize ready for the winners, of course.
‍
Trivia Nerd Halloween Trivia
With over 199 Halloween-themed trivia questions at varying levels, Trivia Nerd is a quick and easy way to play Halloween trivia for the season. Just pick the deck you want to launch (either hard or medium questions) and start the game!
Trivia Nerd is free for 7 days and you can opt to host a multiplayer game for your team.
‍
Sporcle Thanksgiving TV Episodes Quiz
See which team can guess the right TV episode based on a screenshot of the show with the Sporcle Thanksgiving TV Episodes Quiz. Divide your group into 2 teams and make one person the typer. Place the groups in breakout rooms and see how many episodes they can guess in the 8 minutes allowed!
‍
Holiday Happy Hour
Entertain even the largest group with this expansive Holiday Happy Hour deck.
From trivia and photo sharing to word clouds and ratings, this giant virtual holiday trivia game will keep your group entertained. Just launch and go!
‍
‍
Zoom Trivia FAQs
Still have a few questions? We have answers for you! Keep reading to see our Zoom Trivia FAQs.
‍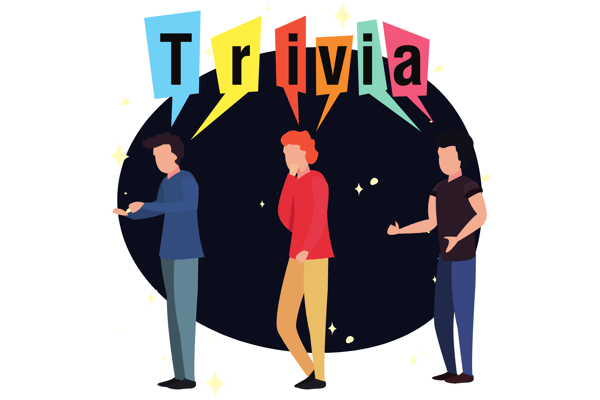 ‍
How long should trivia games for Zoom last?
The length of your game will depend on what type of trivia game you're playing. In general, most games should last between 10-30 minutes — but if you have more time, feel free to make the game longer!
How do I keep the games light and fun without too much competition?
We recommend keeping the tone of the games light-hearted and focusing more on having fun than winning or losing. To encourage this type of atmosphere, you can set non-competitive rules (like awarding bonus points for creative answers) or a point system where everyone is rewarded for their participation.
How do you host a trivia game on Zoom?
Hosting Zoom trivia games is actually super simple. To start:
1. Sign Up and Download Zoom
2. Schedule the Event and Send Invites
3. Create a Trivia Game (Using any of the Options Above!)
4. Create Teams and Breakout Rooms
5. Set the Rules
6. Play!
If you want a more thorough guide on Zoom trivia games, check out How to Host a Trivia Game on Zoom.
How can I make sure everyone stays engaged?
Encourage everyone to participate by setting up rules (like no device use or screen sharing during the game) and making sure each player has a chance to get in on the action. Have teams take turns answering questions or creating new ones, and give out prizes for those who show enthusiasm throughout the game.