Science can be a difficult subject for high school students to grasp. The deeply complex methods, rules, and vocabulary words make science a daunting subject. Yet, science is one of the most important and interesting subject's high school students will learn in the course of their lives.
Victor Pereira, a lecturer at Harvard Graduate School of Education, understands first-hand the challenges of teaching science.
Classes can vary hugely in terms of students' prior knowledge, experiences, and interest in the subject. By the time they reach high school, many students are wary of science, thinking the material is boring and useless, or that they themselves are incapable of learning it. And building an understanding of science depends on acquiring a new and complicated vocabulary, which can be odious to teach and to learn.
- Victor Pereira, Why Science?
Pereira recommends approaching science as a way to observe the world, identify patterns, and ask and answer questions. It needs to go beyond memorization and into discovery and fun.
And what better way to have fun than playing a game?
Incorporating interactive science games can make the learning process so much more fun and engaging.
In this blog post, we will provide a list of 14 great interactive science games that teachers can use in their classrooms. These games are designed to help students learn about different scientific concepts, such as chemistry, biology, and physics.
So without further ado, let's get started!
Slides with Friends Biology Deck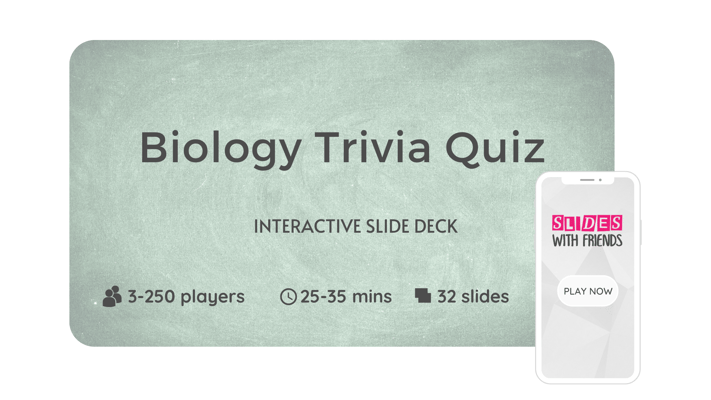 We love a good classroom game at Slides with Friends. And with good reason! They're so much fun, whether you're meeting in-person or virtually.
With our new Biology Trivia deck, we've combined the competition and fun of a game with the learning of a quiz. The questions in this quiz get progressively harder and cover a wide range of science topics. The students can work individually or in groups and with or without their books. It's just such a versatile base quiz.
The best thing about the biology deck? You can quickly plug in your own questions, making it specific for whatever lesson you're covering.
And, teacher friends, worry not! They're also super easy to put together.
Science Jeopardy
We couldn't get far in this list without talking about the MVP of any educational classroom game. Jeopardy can be used for pretty much any school subject, but really shines as a science game. Added bonus? Almost everyone knows how to play this game.
You can make your own Jeopardy game using PowerPoint, putting it up on your screen, and having individual students (or teams!) compete. Your Learning Center has a fantastic tutorial, plus a free template so you can put your own game together in minutes.
Looking for something a little more grab and go?
Jeopardy Labs, Factile, and even Boston University all have pre-made science Jeopardy games ready to go with just a few clicks.
Cellulose: A Plant Cell Biology Game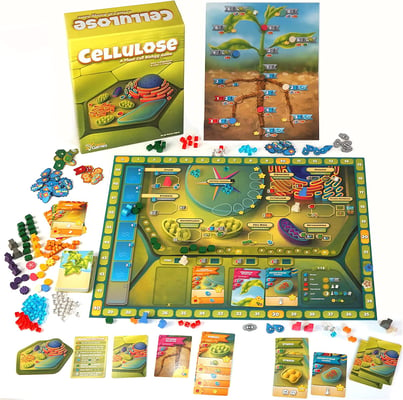 Ideal for smaller classes, Cellulose is a board game that gives students a peek into how plant cells work. The goal of the game is to collect as many resources as possible through the different phases of a plants day (sunrise, daytime, evening). Over the course of the game, students use those resources to undergo photosynthesis, make carbohydrates, and craft strong cell walls.
While Cellulose may take a while to play, the game is ideal for an end-of-lesson overview on plant life and the photosynthesis process.
CSI: The Experience
The Center for Technology in Teaching at Rice University has created several games specifically to get more students interested in different STEM careers.
One of our favorites is CSI: The Experience. In the game, students learn what it takes be a forensic scientist by working through 5 cases. The best part? It features the well-known characters from CSI and ranges from beginner to advanced.
While the subject matter may be a bit grisly for younger students, high schoolers will appreciate the details of this unique science game.
Science Taboo
Another classic, science taboo gives students a chance to go over vocabulary but in a much more entertaining way. Like a classic Taboo game, the goal is for students to describe a word without using any 'forbidden' words and get their team to guess the right word.
What makes Taboo such a great classroom game is it gets students to use alternative ways of describing their vocabulary words, improving their comprehension. Plus, adding a little competitive edge to learning vocab will always make things more fun.
To bring this game to your classroom, you can find the general setup and rules here and a detailed description and list of words by this TeachIt resource.
Wingspan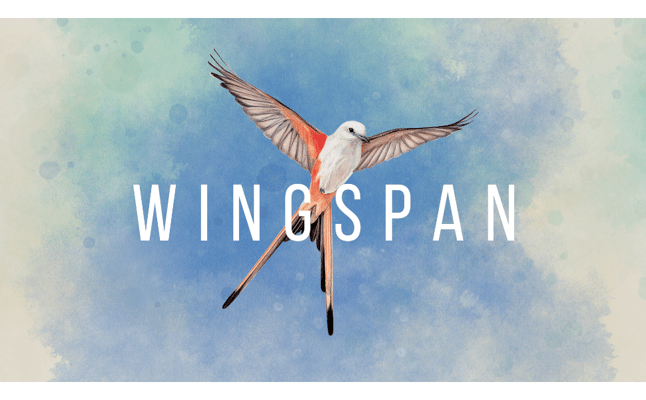 While Wingspan definitely covers a very specific area of science, for teacher's teaching about birds, it's a gorgeous, fun way to learn more about species and habitats.
The board game allows 1-5 players (or teams for larger classes) to create wildlife preserves to attract the best birds. The goal is to create food, have the birds lay eggs, and learn about the different birds. The game can be played in 40 minutes – perfect for a class period.
But what makes this game so special is the gorgeous, detailed bird cards. And with the European, Oceania, and Asia expansions, there are so many more beautiful birds to learn about.
But pause – We know board games can be expensive. Thankfully, Wingspan also comes in digital form so you can get all the benefits of the game without the higher price tag.
Science Pictionary
Can you tell we love a classic?
Like Taboo and Jeopardy, Pictionary is a classic, well-known game that can be very easily adapted into a science lesson for high schoolers.
Using a Pictionary word generator, like the science-themed one offered by Puzzlefry, you can call a student up to the board and have them draw easy, medium, or hard science words. If their team isn't able to guess the word or phrase in the set amount of time, the other team has a chance to steal.
Universe Sandbox
Combining technology, games, and science is the absolute ideal way to get high school students engaged. And Universe Sandbox takes that concept and blows it out of the water. The physics-based simulator gives students a look at how space actually works.
On a computer screen or monitor, students can use Universe Sandbox to simulate gravity, create star systems, and even collide planets and stars. And, yes, the explosions are fantastic to watch.
Students can use the gameplay to test theories, play with Earth's climate, and even see Earth at different historical events.
Cytosis – A Cell Biology Game
Teach students about cell biology with Cytosis, an informative, but very competitive board game. Students can work together in teams to build hormones, enzymes, proteins, and more. The goal is to get the most health points by building resources within a human cell.
Not only does Cytosis get to the actual basics of cell structures, but it makes learning about biology so much fun.
Family Feud – Health Science Edition
Amped Up Learning offers the absolute best take on Family Feud with its Classroom Feud – Health Science Edition. The downloadable PowerPoint is easy to show on a screen and gets teams working together to guess the top answers for specific statements.
Once you purchase the game (for only $3), it will be ready to run! The download also includes the teacher's answer key and video instructions.
Classroom Feud also has an Anatomy Version which includes all the same things you love about Family Feud, just with the focus on anatomy.
Virtual Clinic Trials
Another fantastic game by Rice University, VCT (Virtual Clinical Trials) gives high school students the opportunity to experience what it's like to run clinical trials. There are 3 neuroscience-related trials looking at spinal cord injuries, depression, and traumatic brain injuries.
Of course, the goal of these games is to get students more involved in STEM careers, which is always a win in our books.
Microscopya
If you're looking for a quieter, more independent science game for your students, Microscopya might be the answer for you.
The video game let's students create an avatar and explore the insides of a cell. The hand-drawn illustrations make the game visually dazzling. And the science behind the games are topnotch, making this game ideal for entertaining and learning.
Science Bingo
While Bingo on its own might not be all that interesting to teenagers, using them during lessons or presentations definitely help keep their attention. Especially if there's a prize for the winner!
Create your own Bingo cards with important terms for your lesson to keep your high schoolers focused. Or take a shortcut and use these premade, free Bingo cards that already cover a wide range of different scientific topics.
Covalence
In Covalence, a molecule building game, a group of builders have to guess what secret molecules the 'knower' has for each player. Using element tiles, students can try to figure out what the clues mean and how they can be applied to their element cards.
Covalence is a great game to teach students about different molecules, bonds, and chemical structures. To make this extra fun for the classroom, divide students into groups and have them work together to figure out their molecule.
Gamification in Science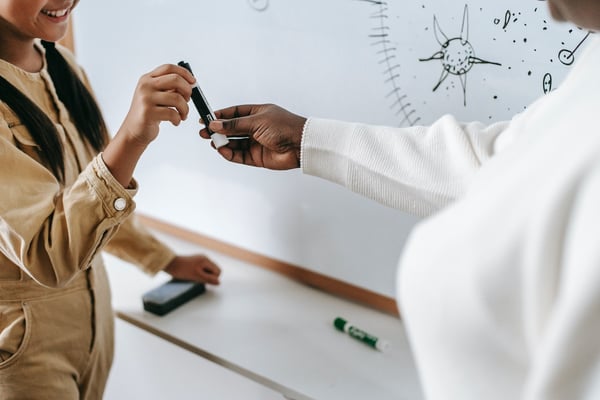 The importance of gamifying STEM has been studied and praised over and over again. By learning in less traditional ways, science (and tech, engineering, and math) becomes so much more accessible to young students.
What's great is that with all this new information comes so many fun ways teachers can incorporate science games into their classrooms.