Hello! We're excited to announce the launch of Slides with Friends. It's an interactive presentation builder with endless possibilities: on SlidesWith, your audience doesn't just watch your presentation — they play along.
Pick from tons of pre-made team building games, icebreakers, happy hour hangouts, trivia and quizzes, real-time surveys and much more. Or make your own, customized however you see fit.
‍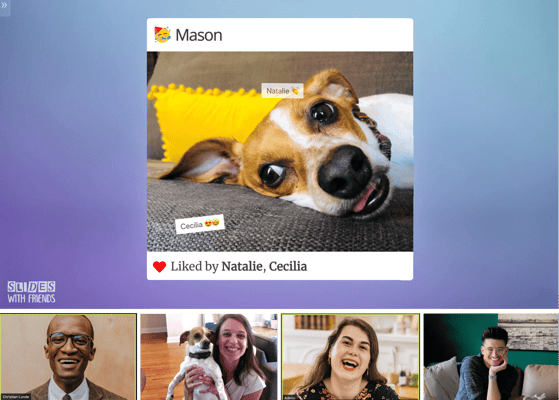 ‍
Keep your remote team together
With remote work looking like it's going to have a longer lifetime than just during lockdown, lots of companies are struggling to keep their teams together from afar. Where there were once office happy hours, holiday parties, and impromptu hallway gatherings, there are now Zoom calls.
What do we do to recapture the connectivity we used to take for granted? We think the answer is adding fun. That's why we have tons of games made for your office. Pick something you love, put your name on it, and surprise your team with an actually fun video meeting.
‍
What is SlidesWith?
Slides with Friends is a slide deck creator (think Powerpoint or Google Slides) that your viewers can participate, rather than just watch.
It's a browser-based application where you can build content in a familiar framework. Create a slide deck, then launch an event and let your audience join in with their phones, no apps or downloads required. Ask them questions and they can submit responses real time.
‍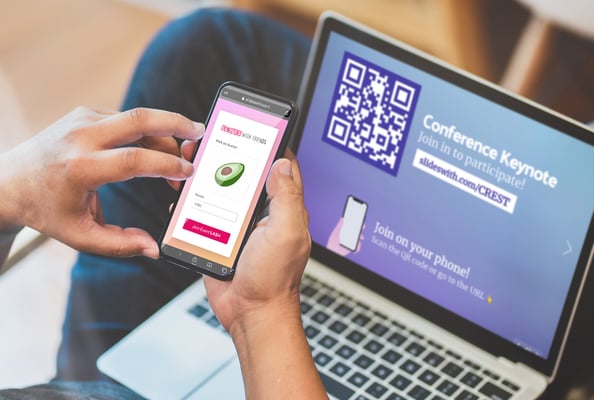 ‍
Why we're building SlidesWith
In early 2020 we were hard at work growing a different startup. The pandemic hit our work culture hard. Our team went remote; all our onboardings, meetings, and even socializing needed to happen over video calls. This happened with our family and friends, too.
We started building Slides as a side project that was part wishful thinking, part wish fulfillment. We wanted to make meetings smoother and more fun. We wanted to have video calls with our loved ones without talking over each other or getting zoom fatigue. Mainly we wanted to make being far from all of our people a little bit easier.
And we wanted to help everyone going through this to have those things, as well. So this is a presentation tool that's got a bigger goal; keeping people who are apart connected.
‍
What to use SlidesWith for
We've got a few users already, and they're all doing super fun things with this tool. Check out how people are using it below, or create an account to see the live decks directly: Find popular public presentations by logging in at slideswith.com and scrolling down. You can even copy those decks and make them your own.
‍
‍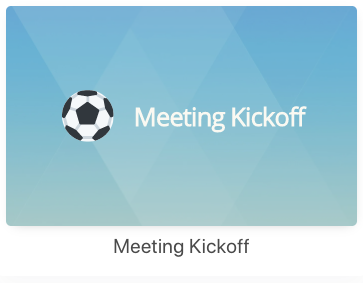 Use our interactive slides to run inclusive company meetings or remote / hybrid events, or use it to make your webinar, conference talk, or remote event immersive and captivating. You can get feedback (and engagement) instantly with live polling, quizzes, word clouds, photo show & tell, and more.
This one is a pre-made deck for a Meeting Kickoff Call: use it to make sure your meeting is the most productive and valuable it can be.
‍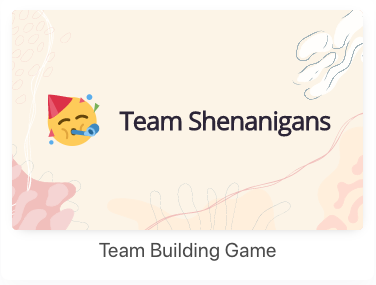 People are using Slides With for meetings and presentations. We've got brainstorming, polling, and show & tell types of slides that make this a great tool to bring to work. There are also premade games you can use at the start of meetings to get people smiling.
This is a 30-45 minute team game with a trivia round, group polling, and photo show and tell round.
‍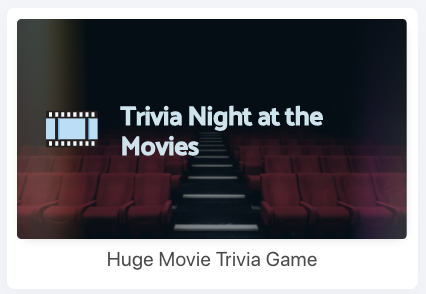 Make your own trivia, or play some of our big, serious Trivia Night games! Full of fun roundbreaks to foster connection, and tons of insider-knowledge — pick your topic, invite your friends, and play!
This game is an hour+ intense movie-lovers trivia game. Do everything from name-the-movie-poster to finish that famous quote.
‍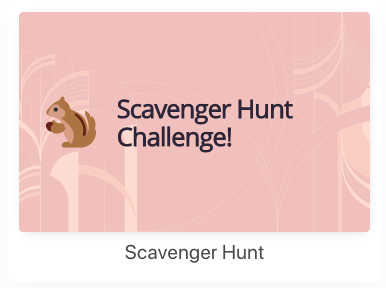 One thing that's tough is that events aren't feeling special any more. We've had families use SlidesWith during remote get togethers by building custom games personalized for their loved ones. This past mother's day we saw folks make quizzes about family vacations and share photos to bring back memories.
‍
This is a picture-share game that will ask your players to go hunt down their photo subject!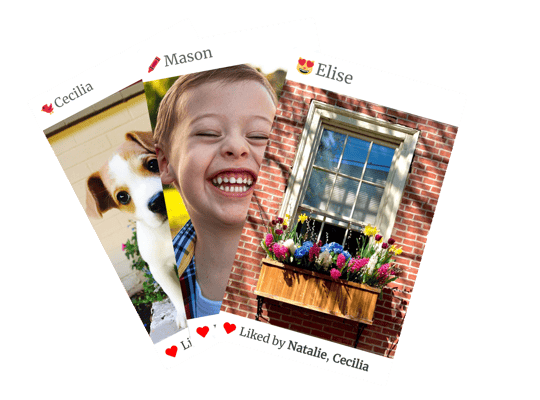 3 things SlidesWith can do that other tools don't
We think this setup is unique (and cool) for a few reasons:
The only goal is connection
We're not just a trivia game builder. Our slide interaction types are thoughtfully created and brought to life with one goal in mind: to help your audience feel close with you and each other (even when you can't be together).
Easy to get started playing / building
While there are a ton of interactive-ish tools out there, we're the only one using this familiar presentation / slides structure that's built specifically for team connection. That means a typical user can drop in to the builder and will already be familiar with how a lot of it works. No steep learning curve.
Super easy for participants
It's easy for pretty much anyone in your audience to use, too — they don't need to download any software or apps, all they need is a smartphone and the internet.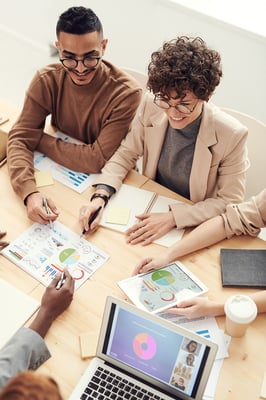 Try it out!
We're live! Learn more, create a free account, and get building, here: slideswith.com
Thanks to our early partners
‍