‍The U.S Department of Education estimates public schools have 3.2 million students enrolled in gifted and talented programs. For teachers this means, at some point, you will teach or tutor gifted students, and the opportunity to do so is both rewarding and challenging.
It's exciting working with students who can dive deeper into specific topics, but finding ways to engage and motivate them enough to want to dive deeper is also tricky. The task is even more daunting when you have little guidance or support on what to do. 
Federal law recognizes gifted and talented students have unique needs. But there aren't any official guidelines to help educators meet those needs and engage gifted students in class. 
Gifted education varies widely across the United States. Although Federal law acknowledges that children with gifts and talents have unique needs that are not traditionally offered in regular school settings, it offers no specific provisions, mandates, or requirements for serving these children.
- Gifted Education in the U.S., National Association For Gifted Children
Without specific guidance from federal institutions, it's up to you to figure out how to engage gifted students in the classroom. And if you truly want them to interact, participate, and feel like they're learning, you'll implement the best ideas possible. 
However, if you're unsure which ideas to move forward with, don't worry. Below are seven easy tactics you can implement to engage the gifted and talented students in your classroom. 
1. Play a Trivia Game 
In any class, trivia games will be a hit, but that's definitely true if your class has gifted students. Enhancing your lesson plans with a fun trivia game is an excellent way to liven up your class and keep everyone excited while reviewing material. 
Hangout at the Zoo Trivia Game 
Packed with silly and interesting animal facts, this Slides With Friends trivia game is a great way to test your gifted students' knowledge.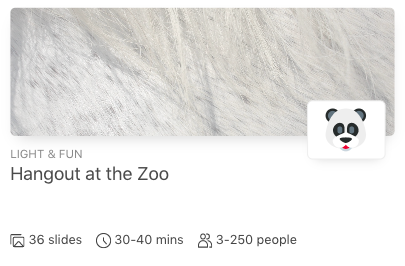 Hangout at the Zoo has multiple rounds and various types of customizable pre-made questions, including multiple-choice, text answer questions, and ratings. This ready-to-play game keeps score and lets students know who's in the lead at the end of each round to create a friendly competition. 
Students can participate by submitting answers on their mobile phones. Just make sure your screen is visible so that students see the game. If you're teaching online, share your screen with everyone. If your class is in-person, the monitor you're using should be easily seen by each student. 
This trivia game is completely free for up to ten players. If you need more space, you can sign up for a paid plan. 
2. Use Interactive Content 
Engaging gifted students requires you to develop ways for them to dive deeper. One fun way to do this is with online platforms like Google Arts and Culture. This initiative is non-commercial and solely focuses on making the world's art and culture accessible to everyone.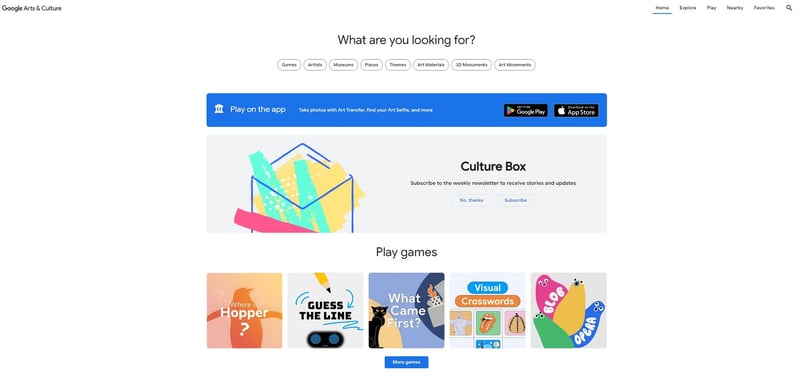 Its website features content from more than 2,000 leading archives and museums, and students can explore the content using video, 3D, or virtual reality. These fun formats are perfect for exciting and engaging gifted students. Interactive content will keep their attention while letting them explore subjects more in-depth. 
After making a lesson plan, visit Google Arts and Culture to see what content you can share with gifted students to enhance their learning experience. Also, create questions for them to answer as they're viewing the interactive content. That way, their exploration has a purpose. 
3. Create Complex Problem Solving Activities
Every student can benefit from problem-solving activities, but your gifted students should have more complex challenges to solve. The problems can be hypothetical or real-world issues. Either way, present intriguing complex scenarios. Then, give your students time to research to suggest solutions. 
After the research time ends, have each student present their findings to the class. Then, let their peers ask questions for them to answer. This Q&A format will empower your gifted students to reflect, think critically, and engage more with their classmates. 
4. Foster Collaboration 
Collaboration is so essential for gifted students. In fact, the National Association for Gifted Children suggests that letting gifted students collaborate in groups enhances their academic achievements and benefits their classmates. 
When you provide time for gifted students to work together, you'll give them space to challenge one another in unexpected ways, share ideas, and build on each other's thoughts. Additionally, you'll help them see that, while they're extremely smart, they still have to put in effort when approaching challenging tasks. And exerting that effort is what will keep them interested and engaged in class.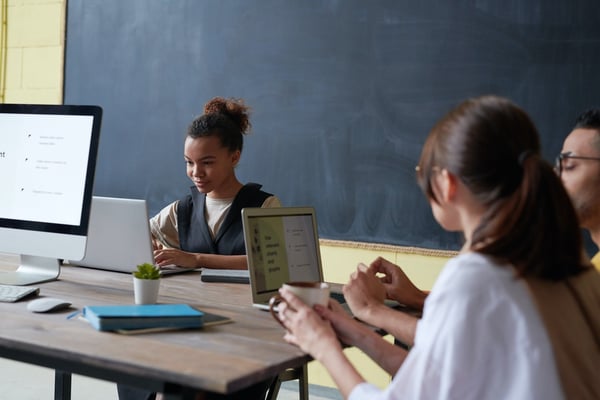 5. Use Tiered Learning 
If you want to engage gifted students in the classroom, your lesson plans must have different degrees of difficulty. Initially, this idea might sound like more work for you, but that's not the case. Tiered learning simply requires you to approach your lesson planning more strategically. 
For example, when developing a lesson, use Norman Webb's Depth of Knowledge Levels, a tool that will help you create tasks that fit different tiers of complexity. Implementing this tactic will ensure gifted students have various ways to learn and don't get bored or zone out during class. Because they'll have different challenges to solve—and each one gets progressively harder—your gifted students will stay motivated and eager to continue learning. 
6. Play an Interactive Review Game
Quizzing your gifted students doesn't have to be done with paper and pencil. You can swap this traditional route with a more engaging tactic like an interactive review game.
A pre-made template that you can tailor to your lesson, this Slides With Friends deck offers an easy, straightforward setup for building an interactive review game.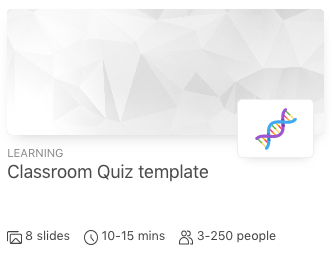 This deck only has eight slides, so it won't take long to customize. Additionally, it already includes different types of questions like multiple-choice, polls, and text answer prompts. All you have to do is put the questions and answers you want in the appropriate spaces. It's that simple. You don't need a tech background to build the game. 
If you want to make this activity a friendly competition to increase engagement even more, the Class Quiz Game template has a pre-made slide that reveals the top 10 scores. However, you can always remove it if you don't want to display winners.
This game is free for up to ten players, but paid plans are available if you need to add more students. Participants must access the game with their mobile devices, which they'll also use to submit answers. When the game starts, share your screen so that everyone can see it.
7. Develop Open-Ended Questions 
Open-ended questions are one of the best ways to engage gifted students in the classroom. The reason? It empowers them to think through different answers and scenarios and suggest multiple solutions to one issue. Some may think so critically that they even determine which solution is the best out of the bunch.
This tactic is especially great when you need to keep your gifted students motivated after they've finished a task and are waiting for their peers to complete it as well. Adding a few open-ended questions to the mix will help them stay engaged and excited.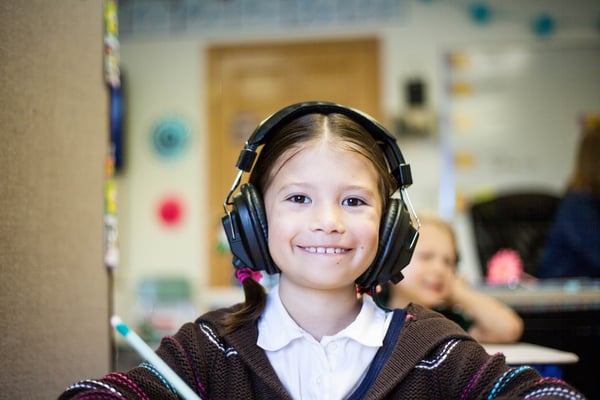 Keep Your Gifted Students Engaged
While keeping your gifted students engaged is just another task on your never-ending list of things to do, the extra work it takes will pay. By adding a few of these suggested ideas into your daily routine, your gifted students will feel challenged and supported. The results are you'll have a smoother class period with more engagement from all your students.
So, what are you waiting for? Find an idea to start with and watch your gifted students enjoy school that much more.