There are so many ways out there to make teaching easier with technology. But how do you find and pick the right tools for you?
Students need to learn to use technology (plus let's be honest, they want to be on their phones at all times). You're here to harness those expectations by helping them learn using technology — here's a list of the best education tech tools and apps for teachers.
‍
Live quizzing - Slide With Friends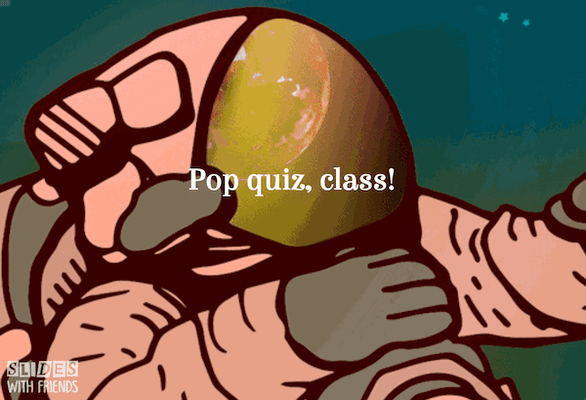 Slides With Friends is one of our favorite educational tools. You can use it to run interactive live quizzes and polls for your students. Use it like you would a slide deck builder: createa deck of your lesson or quiz, using interactive slides. Your class joins in on any internet-connected device, and participates and interacts with your slide deck.
Whether you're trying to do formative assessment, grade performance in real-time, warm up your class, or get everyone talking and participating — we think Slides With Friends is a good choice.
‍
‍
Video sharing - Flip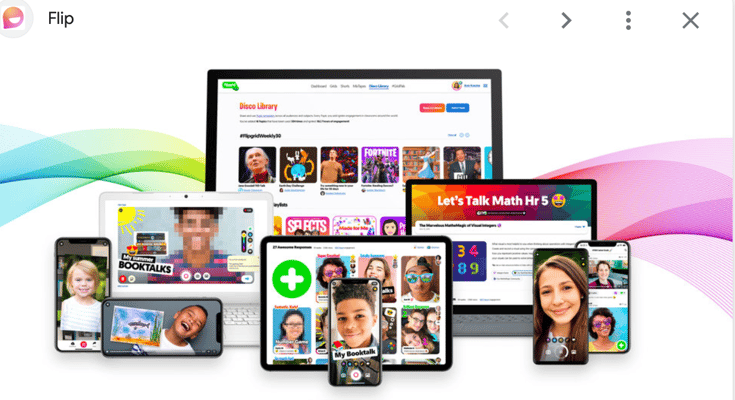 "Flip (formerly Flipgrid) is a free web and mobile app from Microsoft where educators create safe, online groups for students to express their ideas asynchronously in short video, text, and audio messages." Try using AR for video book reviews or team up with friends across the globe for some world language fun. Make sure everyone's in the loop with useful features like closed captioning and the Immersive Reader—even bring in outside experts with the Guest Mode.
Enable your students to showcase their achievements through individual portfolios, and enhance video content with annotations for added precision. Consider compiling a comprehensive record of the year's significant moments. Encourage students to engage in discourse, providing feedback on their peers' work, be it in the form of commendation or constructive criticism. Should a student be absent, video summaries provided by their peers ensure continuity in their learning journey.
‍
‍
Classroom engagement - Slides With Friends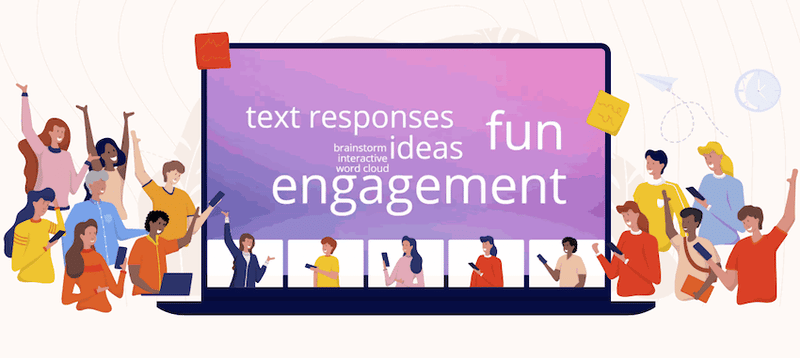 Slides With Friends is a great option for getting everyone engaged. If you're looking to get students out of their shells and actively participating, we love letting them warm up by doing something they're super comfortable with: using their phones. Create interactive lessons or icebreakers using a "slide deck" presentation set up, and then let your students join in to your deck and play along on their phones or tablets.
It's great to warm up your classroom with an icebreaker, or get students talking and engaging with your material.
‍
‍
Competitive Quizzing - Kahoot!‍‍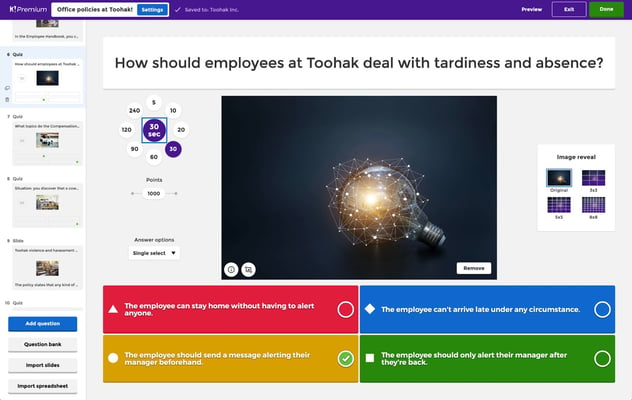 Kahoot is a quiz designer. You can start from scratch, utilize a question bank, adapt templates, or even modify pre-existing games. If you prefer a live session, questions can be displayed on a large screen or sent directly to participants' devices, whether they're present physically or joining virtually.
For a more flexible approach, allow students to engage at their own pace, making it suitable for remote learning, brief reviews, or in-class assessments. If you're using Microsoft Teams, Kahoot seamlessly integrates. After setting up, feel free to distribute your Kahoot quizzes for further engagement or share them with fellow educators. If you want to categorize by subject, the platform supports grouping, with the added option of Microsoft Teams integration for broader reach.
Kahoot is one of the pricier options if you're looking to do anything more than the basics (include have a longer quiz or larger class).
‍
‍
Interactive Lessons - Nearpod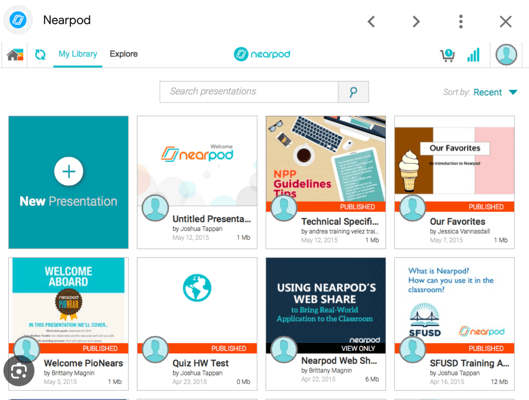 Nearpod lets you turn Powerpoints or Google Slides into exciting interactive lessons that display quickly and easily on student devices. Tailor your content to fit a particular student or a small group, making it just right for their needs or skills.
Got some cool pics or worksheets? Share them so students can save them for later. While you're at it, throw in some quizzes, polls, or those open-ended questions to see if your kids are really getting it in the moment. And for the fun side of things, get them hooked with games and activities like Time to Climb, Drag & Drop, and the fun and engaging Collaborate Board. Nearpod is a little pricey for teachers starting at $10 a month.
‍
‍
Classroom management - Google Classroom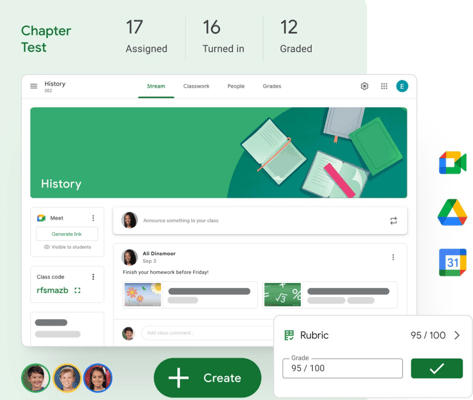 Managing your class could always get easier. To tie it all together it takes a big player like Google with their Classroom. Adding devices should be seamless, but instead, you waste classroom time figuring it out. Students also try to use their devices to access the classroom software and have issues, leading to more classroom disruption. 
Although not a full Learning Management System, Google Classroom has extremely reliable integration and performance across a wide range of devices. And it can be used in many of the same ways as an actual LMS.
Using Google's tools like Docs, Drive, and Calendar simplifies class management. Distributing digital assignments becomes straightforward, eliminating paper clutter. Students equipped with devices can easily stay updated. Features such as multi-class posting and assignment reuse streamline the process further. With automatic notifications, keeping track of due dates is less of a worry.
Google Classroom also offers solutions to communicate with your students or announce class updates. An especially useful tool is Google Forms, which allows the creation of auto-graded quizzes. This facilitates efficient feedback and reduces grading time. For those who like analyzing data, Google Forms and Sheets provide insights into student performance.
The pricing for individual teachers is often fre, or for larger groups / districts is $3 - $5 per student per year.
‍
‍
Scheduling & Communication - Classdojo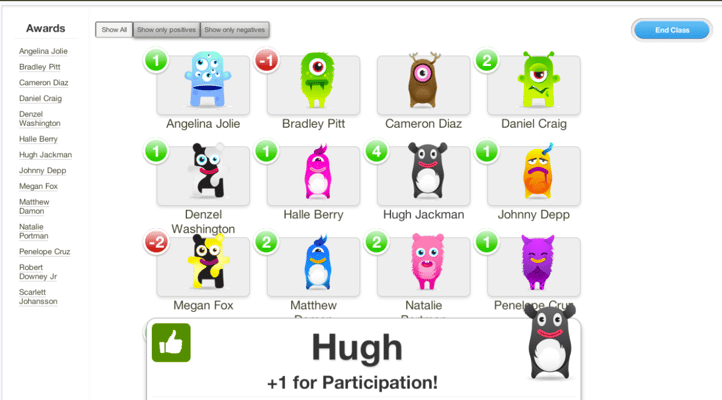 Creating a successful classroom experience is more streamlined with the Classdojo platform. Educators can effortlessly communicate, schedule events, and engage families, ensuring students remain supported. The private story feed allows for sharing student moments through photos and videos.
The platform also facilitates easy communication between teachers, families, and staff with its instant messaging feature, which includes translations into 35 languages. Teachers can share classroom moments securely, and organizational tools like the calendar ensure everyone stays informed. ClassDojo focuses on student development, encouraging social-emotional learning and allowing students to express themselves through Portfolios. The Teacher Toolkit also provides essential tools, allowing educators to prioritize student growth, starting at $8 a month.
‍
‍
Parent / teacher communication - Remind‍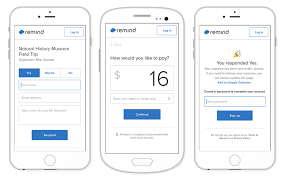 Remind strives to make classroom technology both effective and user-friendly. The stamps feature from Remind serves as a digital marking tool, ideal for quizzes and polls, enabling educators to gauge student understanding efficiently. For those who prioritize cloud technology, integration with platforms such as Google Classroom, Google Drive, and Microsoft OneDrive is facilitated.
If there's a video to distribute, it's possible to share links from platforms like Google Meet and Zoom. Remind also offers collaborative messaging, allowing students to engage in class discussions, with the option for educators to appoint group leaders for structured interactions. Furthermore, for documentation purposes or to share discussions, email transcriptions of conversations are available. 
It starts free but additional features like tutoring cost extra.
‍
‍
Free online courses - Khan Academy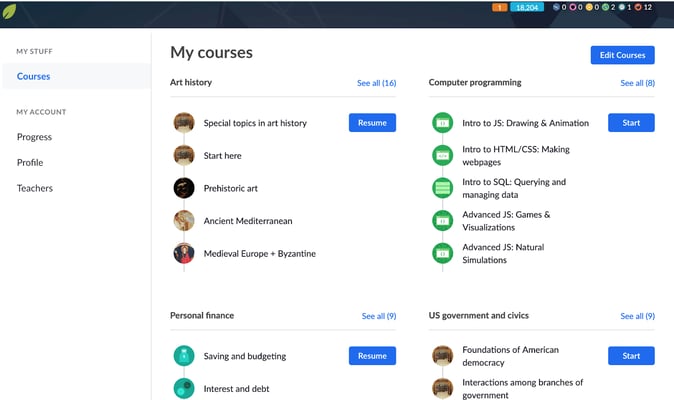 Khan Academy: If you're seeking a personalized education strategy, the mastery system is well-suited to provide specific feedback and customized practice recommendations tailored to each student's academic level. The curriculum is both comprehensive and credible, developed by subject matter experts, ranging from K-12 to early college, inclusive of AP® and SAT® preparatory materials.
A big benefit for teachers is access to real-time analytics, assisting in refining lessons, pinpointing misconceptions, and establishing specialized study cohorts. Khan Academy offers students the autonomy to dictate their learning pace, whether in collective sessions or individual activities. For those preparing for examinations, an array of quizzes, instructional videos, and educational resources are ready to bolster their preparation.
Free for teachers!
‍
‍
‍
Class polls- Slides With Friends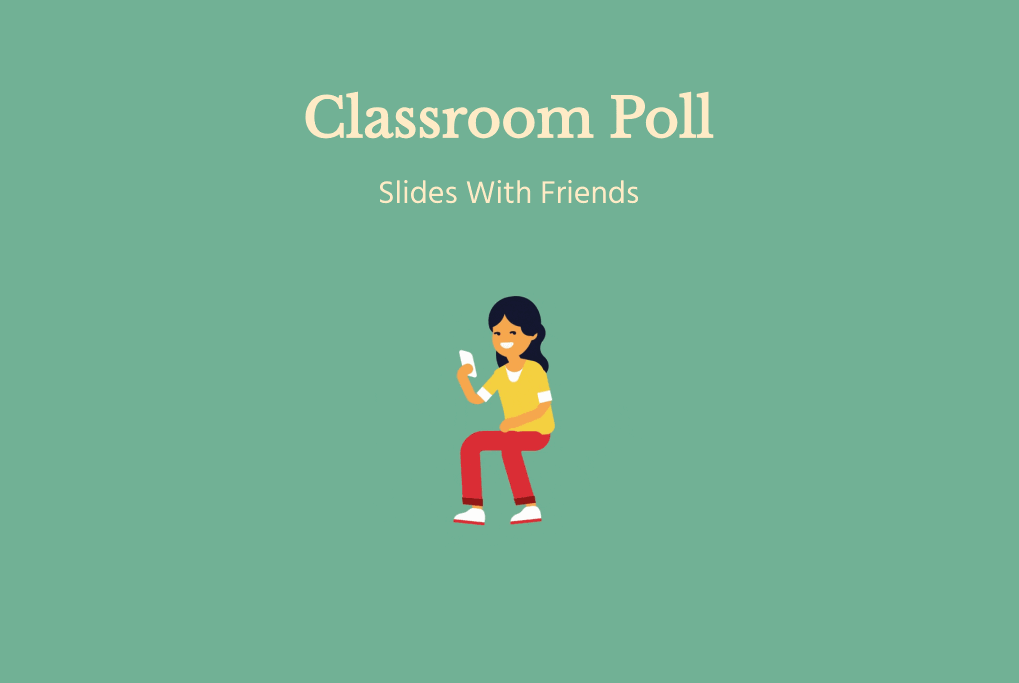 Slides With Friends lets you run real-time polls for your students. Get the pulse of your classroom by asking poll questions and getting immediate live results. You can export your data, or share graphs and charts after the fact as well.
There's a ton more: Explore the possibilities of interactive slide deck games suitable for trivia, reviews, wellness activities, and initial class introductions. A selection of educator-approved games further helps optimize classroom participation. Adopting a dynamic teaching methodology, educators have the option to facilitate group quizzes, trainings, and reviews using game-centric slides, fostering improved content retention. Lessons can also be adapted into trivia contests or rapid assessments. The system is equipped with intuitive assessment-creation tools, simplifying grading and ensuring an interactive, enriching learning experience for students.
‍
‍
‍
Now Get Teaching
Navigating the world of educational tech can be daunting, but the tools available today are game-changers. From Google Classroom's streamlined class management to Kahoot's lively quizzes, Nearpod's interactive lessons, and Flipgrid's video discussions, teachers have never had so many innovative resources at their fingertips. 
Platforms like Edmodo bring a taste of social media, while Remind keeps everyone in sync. With Khan Academy's tailored courses, and Slides With Friends' interactive quizzes, educators can curate tailored experiences for their students. In this digital age, it's about blending tech with teaching, making learning not just effective but also engaging and fun. 
‍